Judge says FBI doesn't have to reveal how it hacked into dead terrorist's Apple iPhone 5c
28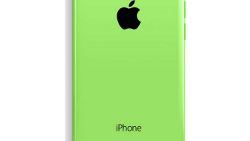 Early last year, one particular question caught the attention of consumers who follow smartphones and mobile technology. How would the FBI open up the
Apple iPhone 5c
that belonged to terrorist Syed Farook, who allegedly shot 14 people to death in cold blood on December 2nd in San Bernardino, California. Later that same day, police tracked down Farook and fatally shot him on a San Bernardino street.
While searching Farook's home for evidence, police happened upon his iPhone 5c. The handset, which ironically had been given to the terrorist by his employer, the San Bernardino County Department of Public Health, was locked and law enforcement was hoping that there was information inside that could reveal the details of any plot, or give away the name of any other targets that were being considered.
At first,
the court ordered Apple to unlock the phone
, but Apple refused to comply. According to CEO Tim Cook, the company feared that a back door created for the FBI would
eventually find its way into the wrong hands and "threaten the security of our customers."
For weeks afterward, Apple and the government went back and forth while
GOP candidates, including Donald Trump, attacked Apple for not obeying a court order
. Eventually,
the government was able to unlock the phone itself
. As it turned out, there was no information found on the device that would have been useful to the investigation. For its own purposes, Apple wanted to know how the FBI was able to unlock Farook's iPhone 5c. Rumors suggested that
the FBI
paid slightly under $1 million to crack the lock on the device
.
Apparently, Apple will never find out exactly which hacking tool the FBI employed. A District judge late on Saturday ruled against Vice News, USA Today, and the Associated Press. The trio filed a Freedom of Information Act lawsuit, seeking the name of the product used to unlock the phone, and the price paid by the FBI to buy it. This information is now protected, although the ruling can be appealed.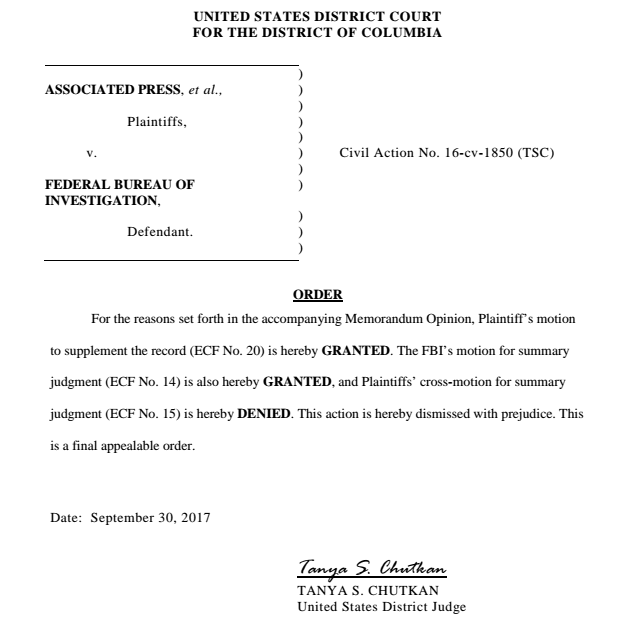 District court rejects FOIA arguments made by three media firms seeking to discover the tool used by the FBI to hack into Farook's iPhone 5c, and the price paid by the agency
source:
DocumentCloud.org
via
ZDNet