Sources say that the FBI paid less than $1 million for Farook iPhone 5c hack
16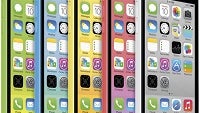 The story that never dies lives for at least another day with the latest news about the hack used by the FBI to break into the
Apple iPhone 5c
used by Syed Farook. A new report cites sources as saying that the FBI paid under $1 million for the hack, less than the $1.3 million indicated by FBI Director James Comey. The law enforcement agency
was approached by a third-party that was able to unlock the handset
the day before it was to face Apple in court. The FBI was demanding that Apple adhere to a court order demanding that it unlock the phone.
Director Comey, when originally asked how much the hack cost the FBI, replied, "more than I will make in the remainder of this job, which is seven years and four months, for sure." Using a dollar amount based on what is known about the FBI chief's salary, the figure came to $1.3 million. Today's report says that the actual amount paid was at least $300,000 less than that.
While the device used to unlock the iPhone 5c is being kept by the FBI, the agency has no idea how it works. As far as the identity of the hacker is concerned, it remains a highly guarded secret inside the FBI. Even the director has no knowledge of who delivered the hack.
As part of the deal made with the hacker, the Bureau is allowed to use the hack on any other iPhone 5c units that it wants to unlock, without having to pay an additional fee.
source:
Reuters