Judge orders Apple to open San Bernardino shooter's Apple iPhone 5c
35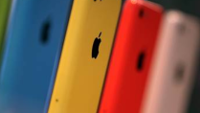 Just the other day, we told you that Apple has been waiting for a judge to decide
whether it needs to open up and reveal information stored inside an Apple iPhone 5s
related to a narcotics conspiracy case. Today, a federal judge is forcing Apple to open up an iPhone owned by one of the San Bernardino shooters.
On December 2nd last year, married couple Syed Farook and Tashfeen Malik killed 14 individuals in a San Bernardino office building in what was later ruled a terrorist attack. A 40-page filing made by the U.S. Attorney's Office in L.A. says that the office needs Apple's help to find the password and open up an iPhone that belonged to Syed Farook. While the office has a valid search warrant for the device, the government cannot access the encrypted content on the phone. The filing notes that "Apple has the exclusive technical means which would assist the government in completing its search, but has declined to provide that assistance voluntarily."
The U.S. Attorney's Office calls the encrypted data inside the phone "relevant" and "critical." Law enforcement wants to use the information to see who the terrorists were in contact with, who helped them plan the attack, and where they traveled prior to the incident. The handset is an
Apple iPhone 5c
and was given to Syded Farook by his employer, the San Bernardino County Department of Public Health.
The ruling made by the judge today forces Apple to provide "reasonable technical assistance" including bypassing the auto-erase feature and allowing investigators to submit an unlimited number of passwords in an attempt to unlock the phone. Apple has five days to tell the court that complying with the order would be "unreasonably burdensome."
source:
NBCNews
Recommended Stories