Judge Koh to hear Samsung's complaint about the alleged bias of the jury foreman
21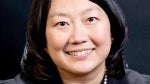 Was the man who took the role of jury foreman during the epic Apple-Samsung patent trial, Velvin Hogan,
biased against Samsung?
And if so, does that mean that Samsung deserves to have the verdict tossed and to get a
whole new trial?
These are the questions that Judge Lucy Koh will ponder after agreeing to hear Samsung's complaints about Hogan. Did Apple know certain things about Hogan before the trial started? That is another issue that will probably be explored. Samsung will have to prove that not only did Hogan lie, but that those lies affected the verdict. It is not an easy assignment, but looking at the information about this man that was revealed after the verdict,
there are some questions about his actions
.
Jury foreman Velvin Hogan
One of Samsung's strategic partners is Seagate Technology. Hogan worked for Seagate and filed suit against the company after
he filed for bankruptcy
in 1993. There is no shame there, many Americans have filed for bankruptcy. The problem is that Hogan
did not mention this information
during voir dire when the prospective jury members are picked and questioned under oath. When Samsung filed with the court to request a new trial, it said that the Seagate connection was something that it should have had a chance to explore with Hogan while the juror was under oath.
Furthermore, as confirmed by other jurors, Hogan took over the jury room during deliberations as he claimed to have superior knowledge of the patent process which he went through to receive a patent for "video-compression software". Despite this alleged first-hand knowledge of patent law, it appears that the legal standards that Hogan impressed the jury with
were incorrect
and might have led the jury to come up with a decision based on incorrect law. For his part, Hogan says that Samsung should have known about his relationship with Seagate because of his relationship with an attorney from Quinn Emanuel Urquhart & Sullivan LLP, the same firm used by Samsung in the suit against Apple.
After just 21 hours of deliberations, quick for such a complex case
, Apple won a jury award of $1.05 billion in the law suit and
post-trial hearings are set for December 6th
.
source:
CNET