Judge Koh explains her ruling not to give Apple a preliminary injunction against Samsung
19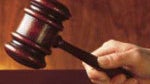 Just the other day, U.S. District Judge Lucy Koh
shot down Apple's request for a preliminary injunction
against Samsung to halt sales of the latter's products in the States. Today, her Honor explained how she came to the ruling that she made. The main point that led her to reject Apple's request for a preliminary injunction against Samsung is that she doesn't see sales of Samsung products having a negative impact on Apple's customers. She sees Samsung's products possibly taking sales away from other Android manufacturers.
Koh's ruling was part of court documents that were not redacted as they should have been. Her 65 page decision included mention of studies done by Apple that suggest that Apple users were
unlikely to switch from the iPhone to a Samsung product
. The report said that sales of Samsung phones would come at the expense of smartphones being made by other Android manufacturers, an argument that was the opinion of Judge Koh. The Judge was not persuaded by the Korean based firm's statement that blocking Samsung smartphones in the States would lead to demand for the Apple iPhone that Apple could not meet. Apparently, Apple produced evidence that shows it could meet that demand.
If Samsung is not a threat to the Apple iPad, why is Apple focusing on their tablet sales? The answer lies in the belief that by concentrating on Samsung, Apple can
make an example of them
so that other Android tablet makers don't copy the iPad's design. Apple is also upset with the way that Samsung "slavishly" copied Apple's tablet design and might seek some revenge.
Internal studies done by Apple have been on the money in predicting that Samsung's tablet would have minimal impact on the Apple iPad. Apple also feels that way about tablets made by
Motorola
,
HP
and
RIM
. As far as the
Amazon Kindle Fire
is concerned, some reports predict that the Android tablet will
finish the fourth quarter second in marketshare only to the iPad
. Apple executives believe that instead of cutting into Apple iPad sales, the Amazon Kindle Fire
will simply bring more attention to Apple's tablet
.
source:
Reuters
via
AppleInsider