Jony Ive is once again leading Apple's design team
54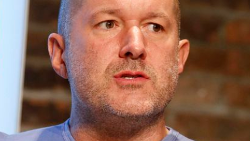 After two years of giving up some of his responsibilities as Apple's Chief Design Officer, Jony Ive is now the man that Apple's design teams are reporting to directly. In 2015, Ive was given his executive title, but soon gave up the day-to-day leadership of the design teams to Alan Dye and Richard Howarth. The pair reported to Apple CEO Tim Cook. But now, once again, Ive is the man in charge.
During the two years during which he handed off some of his responsibilities at Apple, Ive worked on Apple's "spaceship campus." With that project over, Ive can now oversee all of the design chores at Apple that he normally might have as Chief Design Officer.
Ive shot to stardom thanks to a series of products he designed that turned out to be grand slam home runs for the company. That list includes the iPhone, iPad and the Apple Watch. He also took over as head of software design in 2012 when then
software head Scott Forstall was fired by Tim Cook following the debacle that was Apple Maps
. The latter was a major embarrassment for Apple, especially since
CEO Cook had to recommend that iPhone users download third party mapping apps
, including Google Maps, until Apple had revamped its offering.
"With the completion of Apple Park, Apple's design leaders and teams are again reporting directly to Jony Ive, who remains focused purely on design."- Amy Bessette, spokeswoman, Apple
source:
Bloomberg