Apple shakes up board, removes Scott Forstall and John Broweet
48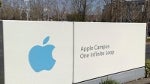 In a day full of news from Google and Microsoft, Apple might have crashed the headlines with the
biggest news of all
. Longtime software head Scott Forstall and head of retail John Broweet have both been removed from the company's board of directors and each will leave Apple. Jony Ive, head of industrial design has been given the top spot of a new department called Human Interface while Eddy Cue gets to be in charge of Siri and Apple Maps. The rest of Forstall's former responsibilities, iOS and OS X, will be turned over to Craig Federighi.
All of Apple's wireless teams will be under the new Technologies group which will be under the control of Bob Mansfield, who had left Apple earlier in 2012 and has now returned. This group will also include the semiconductor teams.
The talk around the water cooler is that Forstall is being punished for the debacle that is Apple Maps. Apple's mapping application launched with the release of iOS 6 and had a number of serious problems that are still being worked out. It had to be seriously embarrassing to Apple CEO Tim Cook to have to
recommend that iOS 6 users try non-Apple mapping apps
until the problems with Apple Maps are corrected. Additionally, Forstall took no part in the
recent introduction of the Apple iPad mini
while those at the event characterized him as
looking lost
, doing nothing but offering support. Until he leaves the company next year, Forstall will serve as an advisor to Cook.
Meanwhile, Apple has previously said that it was looking for a new head of retail, somewhat surprising since Broweet joined the Cupertino based firm only 10 months ago, coming over from U.K. retailer Dixons, At this time, it is unclear how being sacked will affect
Broweet's huge stock award
consisting of 100,000 restricted stock units. The award, valued at over $60 million, won't fully vest if the executive leaves soon. The first 5,000 shares vested on October 20th with another 15,000 scheduled to vest on April 20th, the one year anniversary of the start of his short-lived employment at Apple.
source:
PocketLint