It's Verizon's turn to brag about the latest RootMetrics report
4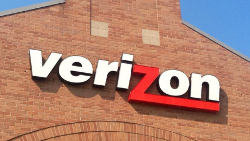 Early this morning,
Sprint sent us some information about how the carrier fared in the latest RootMetrics report
. Now, Verizon has reached out to us to let us know how well it did in the same report. First, in response to Sprint's improving numbers, Verizon pointed out that looking at the overall results, Sprint failed to win or even tie in a single state. Meanwhile, Big Red took home first place in 47 our of 50 states. Verizon also scored the highest for overall performance, reliability, data, calls. That makes it eight years in a row that Big Red finished on top for these categories, and the seventh straight for speed.
Verizon also points out that on the state level, its results almost doubled the score of the nearest competitor. In cities from coast to coast, Verizon's network finished in first outright or via a tie in 116 out of 125 metro markets.
Like its rivals, Verizon is using the latest technologies such as 4x4 MIMO which adds additional connection points between a cell tower and your phone, three channel carrier aggregation which widens the pipeline allowing data signals to move faster, and 256 QAM which allows your phone to handle larger amounts of information to increase data speeds. Lastly, Big Red is employing LTE U and LAA which will allow your phone to access unlicensed Wi-Fi spectrum for faster speeds.
"These results are incredible, and we're rightly proud of them, but they are really something for our customers to celebrate. Everything we do is for them. Users deserve the best – largest coverage, superior performance, unrivaled reliability and the consistently best speeds – and they know where they can find these. Millions of people have switched to Verizon Unlimited since its launch in February, and these latest results show they are enjoying the best possible network experience."-Nicola Palmer, chief wireless network officer, Verizon
source: RootMetrics (1), (
2
), (
3
) via Verizon