Sprint ties for number one in text performance says the latest Root Metrics report
4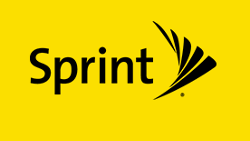 Is Sprint beginning a turnaround? According to mobile analytics firm Root Metrics, Sprint was in a virtual three-way tie for the top spot nationally in text messages for the first half of 2017. Verizon (score of 96.5), AT&T (95.6) and Sprint (95.2) were all close enough to give each of the three, credit for the top spot. Last year's report had Sprint finishing third in text, so this is actually a very good improvement for the operator in this category.
In call performance, Verizon was on top with a score of 91.5. AT&T (89) and Sprint (88.6) were close enough to tie for second. This is the fifth consecutive report that had Sprint finishing second outright or in a tie. And for overall performance, Sprint finished third after Verizon (94.5) and AT&T (92.9) with a score of 87.9. It should be noted that T-Mobile finished last in all of the above mentioned categories, and scored 86.5 for overall performance.
According to Ookla's Speedtest app, Sprint has increased its data speed by 20% on average during the first half of this year. The carrier has been densifying its 2.5GHz network and using its Sprint Magic Box cellular signal booster to improve speeds. For the second half of the year, Sprint will turn to four channel carrier aggregation, Massive MIMO, 256QAM and Gigabit Class LTE. All of these enhancements, supported by new handsets launching over the next few months, should help Sprint offer zippy wireless service at competitive prices.
source: Sprint