Investors say RIM is the next Palm, due for a continued decline and eventual buyout
21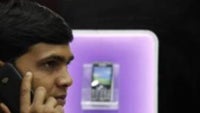 Hasn't RIM suffered enough? Investors don't seem to think so. According to many analysts,
RIM is poised to continue their tragic plunge in value
, and eventually become the next Palm, bought out by a giant like Microsoft or HP.
In 2008, RIM's shares saw their peak at $148 per share. Right now, it's valued at $43.56. And analysts say that it could be as low as the mid-30s by the beginning of 2012. If so, that would make RIM a tempting, albeit expensive, acquisition for a giant
like Microsoft
.
Analysts point to the
BlackBerry PlayBook
as one of their major attempts to rebound. But poor reviews, and reportedly meager sales have diminished their optimism. And that sheds some light on RIM co-CEO
Mike Lazaridis' outbursts
. If his board was telling him that the PlayBook absolutely needed to succeed, we can understand his emotional reaction.
RIM's other CEO, Jim Balsillie,
recently admitted
that their products are aging, and promised that a new generation of high-end BlackBerry devices was on its way. But, considering the time it will take to bring those to market, investors expect the decline to continue into next year. And we consumers have both a long memory, and limited loyalty. So RIM can't expect us to be waiting for them to blow our minds in 2013.
source:
Reuters
Recommended Stories