Investment advisory firm recommendation could force Broadcom to negotiate deal with Qualcomm
2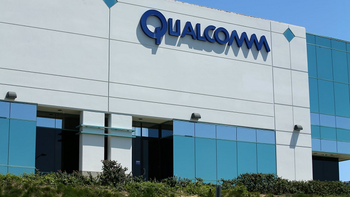 Institutional Shareholder Services (ISS) is an advisory firm that recommends to mutual funds, hedge funds and other big institutional investors, how they should vote on certain company matters. On Saturday, ISS weighed in on the proxy battle between Broadcom and Qualcomm related to the former's $82 a share bid for the latter. As we told you a little over a week ago,
Qualcomm rejected Broadcom's "best and final offer" of $82 a share
for Qualcomm. That deal is structured so that Qualcomm holders receive $60 in cash and $22 in Broadcom stock for each Qualcomm share they own.
Besides taking the deal directly to Qualcomm, Broadcom nominated its own slate of 6 Board of Directors to join Qualcomm's 11-person Board. Qualcomm shareholders get to vote on March 6th. If all six of Broadcom's nominees win, the company will control a majority of its target's Board of Directors, which would allow the $146.4 billion deal (including debt) to proceed. If Broadcom doesn't get its entire slate elected to Qualcomm's board, the company could decide to stop the pursuit of its fellow chipmaker.
ISS today recommended that Qualcomm shareholders vote for only four of Broadcom's nominees to Qualcomm's board. The advisory firm said in a letter to its subscribers that Qualcomm shareholders would be best served by having both parties sit down and negotiate a deal. And ISS feels that a board comprised of four Broadcom directors and seven Qualcomm directors would show "flexibility on both sides." Another advisory firm, Glass Lewis, will reveal its recommendation soon.
"Given the facts and information available at this time, and given the current makeup of the Qualcomm board, we consider that the election of four Broadcom nominees to the 11-member [Qualcomm] board seems to offer a reasonable path to a negotiated deal, which is likely to be the most beneficial path for shareholders."-ISS report
Both Qualcomm and Broadcom sat down last Wednesday
to discuss the proposed transaction. Qualcomm says that some progress was made on regulatory concessions, but feels that the "regulatory risk" is still too high. In other words, Qualcomm is afraid of signing a deal with Broadcom only to have regulatory agencies block the transaction. If this were to happen, Qualcomm Chairman Paul Jacobs wrote that his company would be "enormously and irreparably damaged." That is why Broadcom has agreed to an $8 billion break up fee that would be paid to Qualcomm if a signed deal crumbles due to lack of regulatory approval.
source:
TheStreet