Information on T-Mobile's new Value Plan leaks
26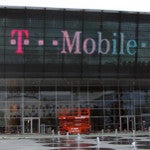 Earlier this week,
leaked internal documents revealed T-Mobile's expected pricing for its Classic Plan
. This plan will be offered
only by national retailers
like Target and Best Buy because of the intricacies involved in paying commission and working out Equipment Installment Plans with national chains. T-Mobile's own corporate stores and website will be using its new Value Plan, the details of which have been leaked out by a source. The new plans are expected to take effect on March 24th and
be announced two days later
. Current T-Mobile subscribers will be grandfathered into their current plans. The pricing, as you will see, is very similar to the new Classic Plan.
With the new Value Plan, everyone starts with a
$50 base
that includes Unlimited talk and text. You can stop there and receive 500MB of data each month, or pay an additional $20 monthly for unlimited data.That works out to $70 a month for Unlimited talk, text and data. The Unlimited plan does not include tethering, so if you plan on using that feature, you will need to pay extra, or use the data bucket option and pay $10 for 2.5GB of data per month or $60 for 12.5GB of monthly data. Obviously, if you do not use the tethering feature, your best bet is to pay for Unlimited data.
Family plans start with a base $80 per month for Unlimited talk and text for two lines. Each additional line will cost $10 for lines 3 to 5. As with the individual plan, Unlimited data is $20 monthly although this
does not
include tethering. If you use the tethering feature, you will have the same data bucket options as offered for the individual plan and as we pointed out, if you do not use this at all, you should stick to the $20 Unlimited data option.
The leak also showed how T-Mobile plans on marketing the new plans. Reps are being taught that the new pricing structure eliminates unfair overage charges and makes it easier for customers to get the latest phones. To be the UNcarrier, T-Mobile says it will offer fair and simple rate plans and services, the best access to amazing devices, and have a nationwide 4G LTE network.
source:
AndroidAuthority