In South Korea, Samsung offers incentives for Galaxy Note 7 customers to stay with Samsung
7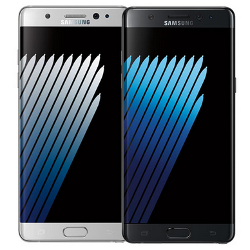 In an attempt to keep
Samsung Galaxy Note 7
customers from jumping ship (to Apple, perhaps?), Samsung is offering financial incentives to South Korean Galaxy Note 7 buyers who exchange their phone for another Samsung Galaxy model. As successful as Samsung has been in the smartphone industry since the
Samsung Galaxy S II
took off in 2011, some Wall Street types have compared Samsung to BlackBerry and Nokia, two companies that led the industry until they didn't keep up with new technology. But unlike those two, Samsung's attempt to outrun current technology could be to blame here.
While we don't expect Samsung's market share to drop sharply, the company still has to contend with an exodus of consumers who feel as though they can't trust the brand anymore. Already, we are seeing posts in the Apple sub-reddit page from Galaxy Note 7 owners who are switching to the
Apple iPhone 7
or
Apple iPhone 7 Plus
. One analyst sees
Apple adding an additional 8 million in iPhone sales this year
from the Galaxy Note 7 issue. As a result, Samsung is giving financial incentives to those who keep it in the family by exchanging their Galaxy Note 7 for a
Samsung Galaxy S7
or
Samsung Galaxy S7 edge
.
In its home country of South Korea, Samsung is offering a coupon worth the equivalent of $30 USD to those who return their Galaxy Note 7 back to the manufacturer. If the Galaxy Note 7 is exchanged for another high-end Samsung phone, the consumer is given another coupon valued at the equivalent of $61.25 USD.
Yesterday, Samsung announced that its Q3 profit forecast will decline by $2.3 billion to cover its financial exposure of the discontinuation of the model. That announcement has helped stabilize Samsung's shares, which are up
1.4
% on Thursday.
source:
Reuters