Analyst sees Apple adding 8 million in additional iPhone sales this year thanks to the Galaxy Note 7
65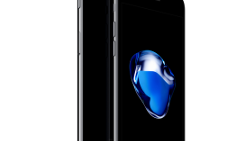 Samsung's decision to shut down production
of the
Samsung Galaxy Note 7
couldn't have come at a worse time for the company. A device that appeared at first to be a runaway hit would have completed a spectacular year for Samsung's smartphone division. The
Samsung Galaxy S7
and
Samsung Galaxy S7 edge
were arguably the best Android handsets of the year's first half, and the Galaxy Note 7 would have allowed the company to end the year on a positive note.
But now things have changed dramatically. With Galaxy Note 7 production shut down for good, and the company telling owners of both versions of the phablet to
turn them off and never use them again
, Apple is getting an opportunity to pick up some extra iPhone sales. Can we quantify how many additional iPhone 7 and iPhone 7 Plus units Apple might be able to ring up due to the Galaxy Note 7 explosions? We can't, but Drexel Hamilton analyst Brian White can and actually has computed this number.
According to White, during the calendar year 2016, he sees Apple gaining an additional 8 million units in iPhone sales thanks to the Galaxy Note 7 fiasco. The analyst produces this forecast from his original expectations that Samsung would sell 10 million to 14 million Galaxy Note 7 phablets in the second half of this year. He sees Apple able to capture 57% to 80% of those sales that originally had gone to the Galaxy Note 7. The analyst says that even without the extra help Apple is receiving from Samsung's problematic phablet, the new iPhone models are doing very well in certain regions like China.
White says that based on purchases made at 30 retail stores in Shenzhen, the iPhone is gaining momentum over the competition. Overall, Chinese smartphone buyers are favoring the iPhone 7 Plus over the iPhone 7. In addition, consumers in the region prefer the two new black colors that Apple made available for iPhone buyers this year.
"With original market expectations for approximately 10-14 million Galaxy Note 7 units in H2:2016 (availability began on August 19), we believe Apple has an opportunity to pick up at least 8 million incremental units in CY:16. Moreover, this fiasco could permanently damage the Samsung brand in the smartphone market, a big opportunity for Apple to gain market share."-Brian White, analyst, Drexel Hamilton
The 8 million iPhone handsets that Apple might be able to add to its sales this year thanks to Samsung's miscues with the Galaxy Note 7, could be the difference between Apple selling fewer handsets year-over-year in calendar 2016, or reporting growth in iPhone sales this year.
source:
Barron's
Recommended Stories