In 2015, there's no meaningful difference between a $100 phone and a six times pricier iPhone or Galaxy
63
This article may contain personal views and opinion from the author.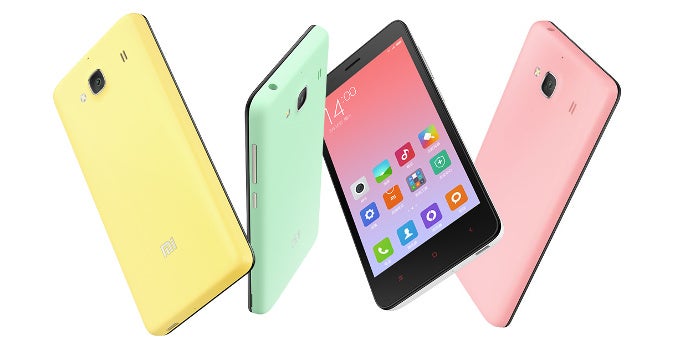 The new Xiaomi Redmi 2A shows $100 can buy you a lot of a smartphone
It's now been some 8 years since Apple launched the original iPhone at a memorable event hosted by Steve Jobs. The iPhone is now widely accepted to have given birth to the modern smartphone in a form that will get larger (much larger!), but remain the same at its core until this day.
Nonetheless, one thing that smartphones were not when the iPhone and Android phones started selling is affordable. The $200 on-contract price hiding a full price of the hefty $650 paid in monthly installments hidden in your two-year plan, has remained largely intact for high end devices.
Change has been coming for a long time with affordable devices, but up until recently, I have also felt let down by either lag, a horrific camera, poor battery life, hugely insufficient storage, or some other shortcoming that affordable phones had.
Has innovation become petty?
I do believe that is no longer the case for most people, as affordable phones have gotten so good as to require no big compromises. After observing the industry for years, it is only recently that I have an overwhelming feeling that the pace of innovation has not necessarily stopped, but has somehow become petty and ultimately reached a plateau.
Here are a few examples that come to mind:
smartphone resolution which affects the sharpness of a phone has been changing quickly in the past few years, but ever since the jump over the psychological 300ppi barrier, this has become less relevant. Screens keep on improving in sharpness and - most recently - color, but the change is on a much smaller scale than the monumental jump from a phone with buttons to an all-touchscreen devices with no QWERTY keyboard or any other buttons
smartphone cameras have gotten more and more megapixels, but the difference in camera quality between - say - the iPhone 5 and iPhone 6 is really not all that great
smartphone batteries have not changed much and continue lasting just around a day
interfaces have undergone a change to look modern in the past couple of years, but it's hard to foresee any ground-breaking changes in that aspect in the future
All of this leaves the single biggest technological breakthrough of the past couple of years in one particular area: the falling prices of smartphones.
While technology keeps on evolving, it seems that we have settled on the basics of what makes a good smartphone. Gone are design abominations like the ones you used to see in the 90s and early 2000s, and practicality has won. This somewhat reminds of the evolution of the automobile industry where crazy concepts used to appear all throughout the 20th century, but seem to have nearly completely disappeared in the 21st.
And then, it dawned on me: there's no meaningful difference between a $100 phone and a six times pricier iPhone or Galaxy.
None.
Everything I need to do in my daily grind, I can do with a $100 phone without any big compromises. And I don't think I am the only one, to paraphrase The Beatles. Illustrating my point, here is an unusual comparison of the features of a brand new sub-$100 phone against the $650 iPhone 6 (but you can easily replace it with the Galaxy S6, if you prefer).
$96 Xiaomi Redmi 2A vs $650 Apple iPhone 6 (
unusual
feature comparison):
4.7" screen with sufficient sharpness for most people and great colors on both
Vastly different processors, but the end result is nearly equally smooth performance for most daily tasks
8-megapixel camera that does comparably well in good light and is comparably useless in low light
Battery that lasts slightly more than a day (the Xiaomi even has fast charging that the iPhone lacks!)
You can play Asphalt and Modern Combat on both (details may or may not appear a bit better on the iPhone)
You can use all of the platforms' apps with no limitation on both
But doesn't this go against all that the media (us included) has been saying?!
Yes, and no. With less and less differentiation between even the cheapest $100 Android phone and a high-end iPhone, we've made sure to cover the details at much more detail to illuminate those tiny changes better. This, however, does not make the tiny details any more important.
Fact remains that now there is much less
practical
difference between a $100 phone and a top-notch $650-$750 iPhone or Galaxy than there was even a couple of years ago.
Android, in particular (Windows Phone also to some extent, but it still lacks crucial apps that would make it hard to get a heart-felt recommendation for a daily driver phone), has dealt with the huge issue of lag and the falling price of components has made cameras on cheap phones good enough for most people that won't project unrealistic expectations on a small-sensor phone camera.
Expensive high-end phones are effectively more of a fashion and status statement
As competition in smartphones heats up, we are seeing affordable phones now made using the same high quality materials as the much advertized high-end ones.
The
Blu Vivo Air
is a recent example: a $180 phone (that's full retail price, with no tied contract) thinner than the iPhone and made of solid aluminum is one of a few up and coming devices that promise to leave more expensive phones the privilege of being status symbols only, without having a functional advantage in terms of pure construction and fashion style. We've seen this long ago in the industry of traditional watches - there is no huge need to wear a watch these days (they do have the useful function of telling time, but with a phone in your pocket, you don't really
need
a watch to tell the time), but people wear them for reasons of style. As years have passed, even less expensive models have become extremely well-made, leaving more expensive watches serve as a demonstration of their owners' high position in society, without the watches themselves being functionally much better.
This revolution in access to information has come largely thanks to Android
Even though the Apple iPhone started the era of modern smartphones (others, like Nokia, made 'smartphones' earlier, but looking from today;s perspective of apps and all-capacitive screens and all-touch interface, those phones simply do not qualify), it was Android that built the open ecosystem of phone vendors and the free market and competition did the rest. The end result? Devices like the Motorola Moto G, Moto E, Xiaomi Redmi 2A, Meizu M1 Note, Blu Vivo Air, and many others.
The dream of a good $100 smartphone has become reality
Google's Android, however, is not the only enabler of the affordable smartphone revolution: the name MediaTek deserves credit where credit is due. The company pushed the envelope with its affordable chips powering most affordable phones nowadays, and made it possible to have this practically compromise-free $100 Android smartphone experience.
What really matters, though, is the end result: the dream of a $100 smartphone with no huge compromises has become a reality.
Right below, you'd find some suggestions for such affordable devices.
#1: Xiaomi Redmi 2A
Price: $100 off-contract
The Xiaomi (pronounce "show-me") Redmi 2A is one of the most affordable of the Android bunch here, yet it packs pretty stellar specs for the price, and it runs buttery smooth. With a new, colorful and fun plastic design, the Redmi 2 has a playful appearance. It runs Android 4.4 KitKat with MIUI 6 on board, and that skin is very rich in useful additions. You also get a 4.7" 720p display, a good 8-megapixel main camera with a 2-megapixel front shooter, and a dual SIM option. It's a bit of an adventure ordering it from Chinese phone resellers, but hardly a risk as Xiaomi is one of the biggest brands in China that takes pride in good craftsmanship of its devices.
#2: Motorola Moto E (2015 edition)
Price: $120/$150 off-contract
The 2015 edition of the Motorola Moto E continues the tradition of the ultra affordable Moto E, but upgrades in a few key areas: it's got a larger, 4.5-inch display (with a qHD resolution), and it comes in an LTE version with a much more powerful processor. There is also a cheaper, $120 3G version with a Snapdragon 200, but for $30 more - at a starting price of $150 - the 4G LTE Moto E is a device that makes much less of a compromise with its Snapdragon 410 system chip and connectivity. The camera on both is also improved to a 5-megapixel one with auto-focus, but image quality is still far from stellar.
#3: Meizu M1 Note
Also known as: Meizu Blue Charm Note
Price: $200 off-contract
The hard-to-get exotic Meizu M1 Note is a no-compromise affordable phone that blows the competition away with a 5.5-inch 1080 x 1920-pixel display, a very good 13-megapixel main camera and a 5-megapixel selfie shooter, a colorful body with compact for its size dimensions (it's got super slim side bezels, a feature reserved for costlier devices), and a long-lasting battery. Problem? You have to order it from Chinese phone resellers like Merimobiles, for instance, and you don't get the standard warranty you might be used to with first-tier manufacturers. If you're willing to go through the hassle of waiting for the order from China, the Meizu M1 Note is not likely to disappoint.
#4: Blu Vivo Air
Also known as: Gionee Elife S5.1 / Kazam Tornado 348 / Allview X2 Soul Mini
Price: $200 off-contract
Holding onto the BLU Vivo Air for the very first time, it's hard to imagine that it's priced at $200 – the outright cost for the phone; not subsidized. That's pretty incredible given its world-class razor profile and the premium aesthetic that's attached to its design. With a 4.8-inch 720 x 1280-pixel AMOLED display, a very decent MediaTek MT6592 system chip, and above average battery longevity, it's an impressive package for the price. The camera is a bit hit or miss, but it's hard to demand perfect at $200, isn't it?
#5: Motorola Moto G (2014 edition)
Price: starting from $179
The Motorola Moto G (2014 edition) improves on the successful formula of the original G, adding a larger, 5-inch display with similarly pleasing colors and the signature, near-stock, fast Android experience. With a promise for a quick migration to Android 5.0 Lollipop, the Moto G is the most future-proof of all the afore-mentioned affordable devices. It can also be customized with colorful shells and that's a nice touch. Other spec highlights include a zippy, quad-core Snapdragon 400 system chip, spacious (but not record-breaking) battery, front-firing stereo speakers, and a much improved 8-megapixel camera. With the right balance of speed, looks, and camera performance, the Moto G is our pick for the best affordable smartphone money can buy.