BLU Vivo Air Review
13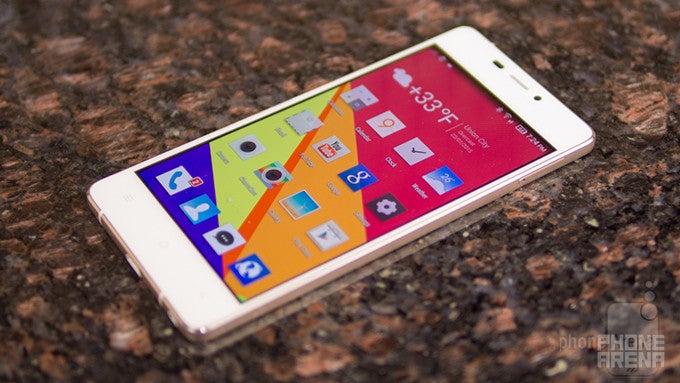 Introduction
CES 2015 has come and gone, resulting in a decent number of announcements regarding smartphones – with some more prominent devices like the
LG G Flex 2
,
Samsung Galaxy A5
, and
Asus ZenFone 2
being unveiled at the show. One company in particular, BLU Products, piqued our interest when they announced a total of 7 brand new smartphones at CES. Among them, the
BLU Vivo Air
stands out primarily for its super svelte profile of 5.1mm, making it one of the slimmest smartphones. For many, it's a name that not too many consumers might be familiar with, but it's also interesting to note that it's actually a rebranded Gionee Elife S5.1 – a smartphone that was recently recognized by Guinness World Records as the world's thinnest smartphone.
The package contains:
microUSB cable
Wall charger
Stereo headphones
Screen protector
Protective silicone case
User manual
Design
Lightweight and incredibly skinny, there's also a premium quality attached to its construction that makes it a joy to hold.
No doubt, we're utterly blown away by the BLU Vivo Air's incredibly thin construction of 5.1mm! It's super skinny and lightweight, but unlike other smartphones that claim to have svelte constructions, the BLU Vivo Air's profile is uniform – meaning, it's flat straight through with no camera lens sticking out or one side of the phone being thinner/thicker than the rest.
At the same time, it's not fragile because its plastic body is reinforced by the high quality aluminum magnesium alloy bezel around its trim, and Gorilla Glass 3 that completely covers both the front and back of the phone. Taking into account its low outright cost, we're absolutely astounded by the premium quality that accompanies the phone.
Even though its design language will draw many comparisons to another beloved smartphone (think iPhone 6), it's pretty nice to know that the Vivo Air is uniformly flush all around – the only things to stick out from its body are the power button and volume controls on its sides. Our particular model sports a white casing accented by the gold trim bezel, but they also offer it in black with a silver trim.
Looking around the sides of the phone, it also features a 3.5mm headset jack, microphone, microUSB 2.0 port, and microSIM slot. Rounding things out, we find its earpiece, light & proximity sensors, capacitive Android buttons, and 5-megapixel camera around its front side – while the rear is home to its speaker grill and 8-megapixel camera with LED flash.
Display
Talk about over-saturated colors! The display stays true to all of the qualities we expect from AMOLED technology.
The compact feel of the BLU Vivo Air is attributed to its 4.8-inch 720 x 1280 (720p) Super AMOLED display, which dishes up a respectable screen-to-body-ratio of 67.55%. Clearly, the specs aren't anything to write home about, but we find it more than effective enough to deliver sharp enough details.
Being AMOLED and all, it exhibits all of the qualities we find with the technology – like its over-saturated colors, wide viewing angles, and that true deep black color. Naturally, the screen glows in a vibrant manner, but it's quite noticeable that the colors are far from being the most accurate. In addition, its maximum brightness output of 243 nits makes it unusable under direct sunlight – that's unless it's shielded, of course.
Display measurements and quality
Recommended Stories