Iliad to decide by the middle of next month whether to pursue T-Mobile
8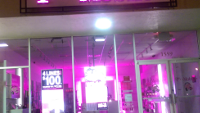 French telecommunications company Iliad, whose previous bid for T-Mobile was quickly rejected, is giving itself until the middle of October to decide whether or not it will improve its initial bid for the fourth largest mobile carrier in the U.S. German telecom giant Deutsche Telekom owns 66% of T-Mobile, and sources close to the company say that the operator is pessimistic that Iliad can bring anything new to the table as far as T-Mobile is concerned. The German carrier apparently comes to this conclusion because of the lack of experience that Iliad has with the U.S. market.
Originally,
Iliad offered $15 billion for 56.6% of T-Mobile
, a deal valued at $33 a share. Both
Deutsche Telekom and T-Mobile rejected the bid
, saying that it was too low. Iliad also said that it would
work together with partners on an acquisition of the U.S. carrier
. The company is said to be talking to banks willing to finance the purchase, and there is a report that private equity firm KKR is working with Iliad in an attempt to raise $5 billion to $6.5 billion.
Dish Network is also said to be interested
in T-Mobile. Dish CEO Charle Ergen has long desired a wireless carrier and
took a swipe at Sprint last year
before losing out to Japan's SoftBank.
source:
Reuters