Hyper's iStick Pro adds a USB to micro-USB connector
5
The original iStick from Hyper was funded with $1.1 million raised on Kickstarter, and was the first USB flash drive that had an Apple Lightning connector on the other end. Now, Hyper has come through with the next-gen model, the iStick Pro. And while the Lightning connector remains on one end, it is the ingenious USB to micro-USB connector on the other end that has everyone talking.
By allowing the USB connector to turn into a micro-USB connecor, it allows the iStick Pro to be compatible with Android devices. In fact, there is a free iOS and Android app that is offered. The app is actually necessary for iOS users to transfer and view files, since iOS restrictions prevent you from using the usual iOS environment for such maters.
The iStick is offered with 16GB, 32GB, 64GB, and 128GB of storage, and is perfect for storing photos, videos, audio and documents. While there is no word on pricing, the iStick is expected to be available this March.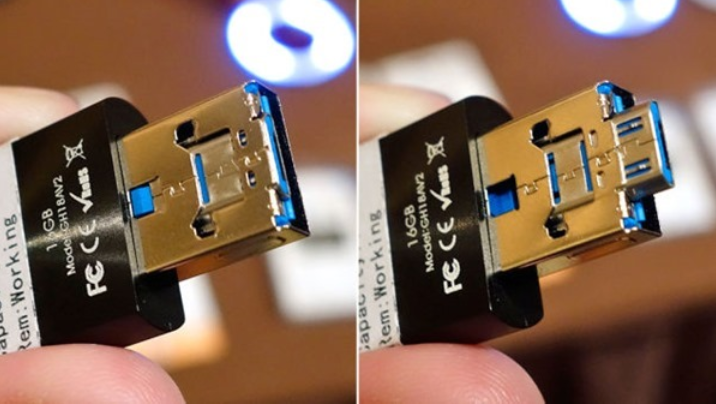 iStick Pro turns a standard USB connector (L) into one for a micro-USB port
source:
Gizmodo