How to create light paintings using the Nokia Lumia 1020
22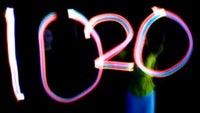 There was no shortage of demonstrations during the
Nokia Lumia 1020
announcement, showing us what the smartphone's 41MP camera was capable of. (
Watch the event here in case you've missed it
.) And one of these demos included light painting – a form of art that has been growing in popularity over the past years. At a glance, it might seem difficult to create such drawings, but in reality, even a photography newbie can do it. All it takes is a few minutes of practice, a handheld light source, some basic knowledge as to how to set the camera's settings right, and a buddy to hold the camera for you, unless you have a tripod at hand.
So here's how you make light paintings using the Nokia Lumia 1020. First thing you need is a suitable location.
The place must be really dark
– a bedroom, or your back yard at night, for example. Then choose what you want to draw. It would be a good idea to pick something rather simple for your first shot, such as a basic shape. Feel free to use your phone's display as a light source. Set it to maximum brightness and open a bright image on its screen. Solid colors work best. A flashlight or a set of glowsticks will also do.
Now it is time to compose the shot. Ask your buddy to stand about 10 feet back and use the camera viewfinder to make sure you'll fit within the image. Without taking a photo, practice "drawing" your painting in mid-air without your light source leaving the frame.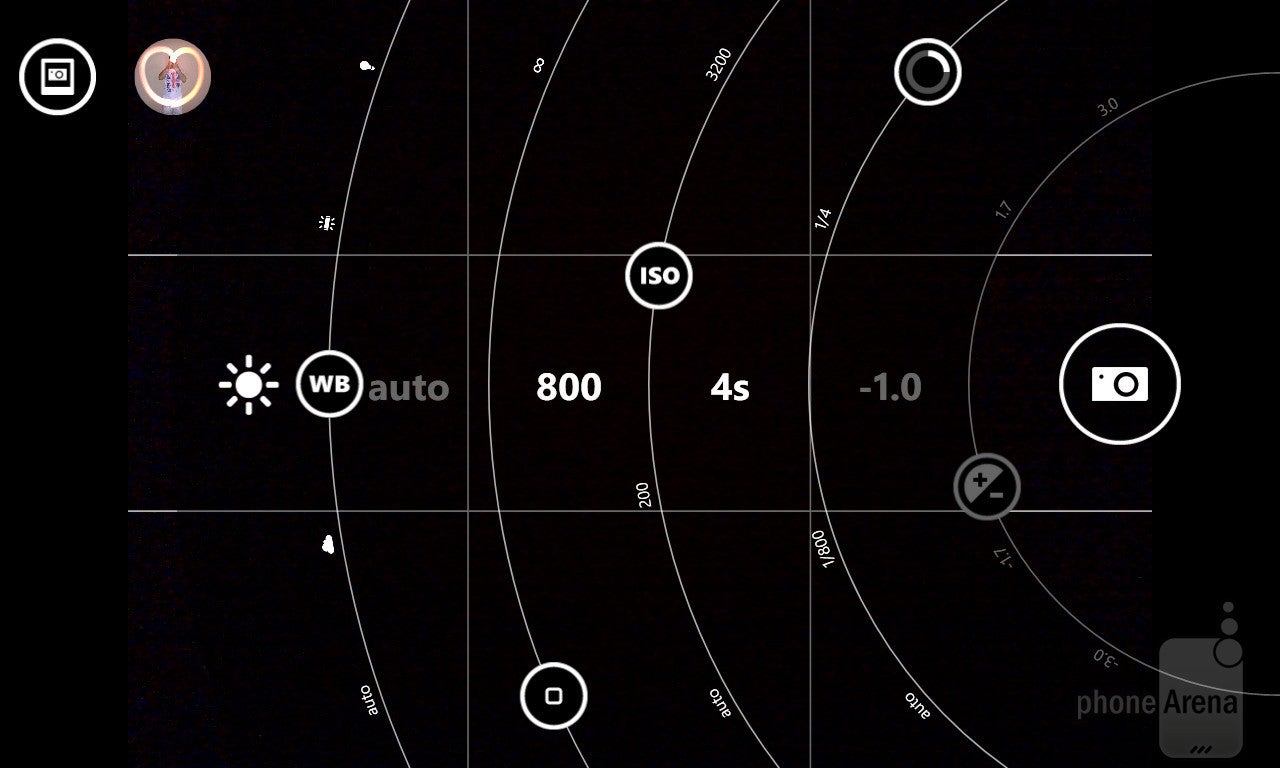 Settings on the Nokia Pro Cam app suitable for light drawing
After you're done practicing, use the Nokia Pro Cam app to set the camera's settings manually. You will need a long exposure so set it to 4 seconds. ISO of 400 or 800 should do. You can turn the camera flash on or off, depending on whether you want whoever's drawing to appear in the frame or not. Now press the shutter and let the drawing begin!
The length of the exposure time – 4 seconds in this case – is how long you have to draw your image. Note that the slower you move your light source, the brighter the stroke will be, and vice versa. Using a tripod isn't necessary, but it would help you achieve best results. Remember, feel free to experiment with multiple light sources of various colors! If your photo turns out too dark, increase the ISO, and turn it down in case the image is too bright. If you've followed our tutorial strictly, you should end up with something like the photo you see below.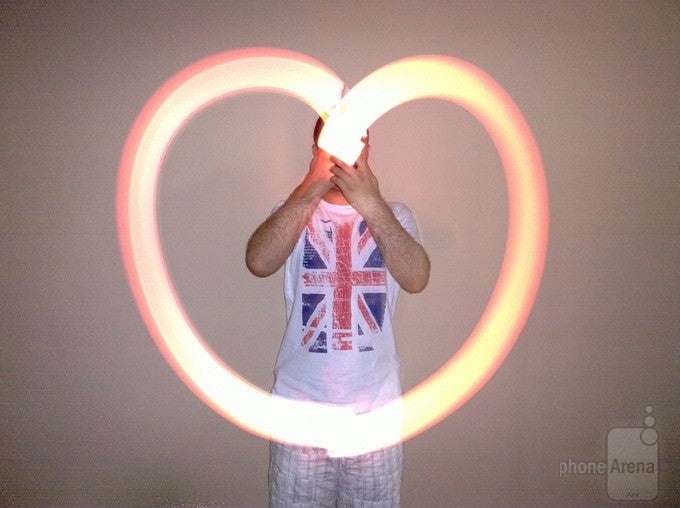 The Nokia Lumia 1020 is great for light painting