Watch the full Nokia Lumia 1020 unveiling video here
2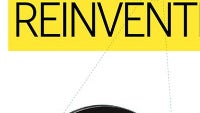 Nokia did an amazing job with its
Lumia 1020
presentation yesterday. The company was confident it's got a wonderful product to show and it did so with just the help of two star employees and chief executive Stephen Elop, no celebrities, no fuss.
The presentation went smooth and it was clear how well rehearsed everything was, with incredible attention to detail going down to little things like the counter at the beginning starting from 41 (the Lumia 1020 comes with a 41-megapixel camera).
From then on, a short movie showed the evolution of Nokia cameras and its rich tradition in imaging and CEO Stephen Elop showed up on stage walking us through all the details. Now, if you missed the live event yesterday, you can immerse yourself in the atmosphere of the Nokia Lumia 1020: Zoom reinvented and watch the whole keynote right below.