How to boot into custom recovery (like CWM or TWRP) on Android
16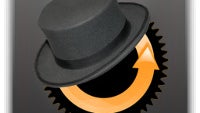 If you've read our tutorials, you already know
how to unlock the bootloader on your Android device
, and
how to flash a custom recovery software like ClockWork Mod (CWM) or TeamWin's Recovery Project (TWRP)
.
However, you might be wondering if there is an easy way to boot into that just-installed custom recovery software. The answer is yes, of course, and we'll give you all the details in this tutorial.
There are three ways to boot into CWM or TWRP - all get the job done, so it does not really matter which of all the options below you end up choosing. Take a look below at those three methods below and pick one.
1.
You need to power off your phone first. Then, after it's shut down, hold simultaneously the 'Power' button and the 'Volume down' button for a few seconds (if this does not work out, try with Power and Volume Up - the combination might vary across devices). Then, release them and you should see a list with options.
Choose 'Recovery', and your phone will load up the custom recovery software that you've already installed.
2.
(The simplest way). If you have root access, you can simply download the free
'Quick Boot' app (external link)
from the Google Play Store. From there on, you just select the way you want to reboot your phone (you can select to reboot straight into custom recovery), and that's it.
3.
The final method would best fit those of you who have access to a computer, and have plugged in their phone via a USB cable. You also need to have
USB debugging enabled
in order for this to work.
In this step, you'd need to go into the /platform-tools folder on your computer (it's a sub-folder inside your Android SDK). There, you press Shift and right click with the mouse, then select "Open Command Windows here"
In the window that opens, you type the following:
Hit Enter and your phone will start rebooting to custom recovery.