Here's how to root the Samsung Galaxy S5 (SM-G900F) step by step
5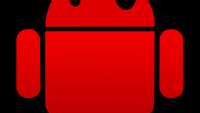 Have your eyes set on the upcoming
Samsung Galaxy S5
? Good for you. But many will probably want a bit more freedom in the choices they make for what is rightfully their own smartphone, which means rooting will be high on your agenda. If so, you're at the right place, for we'll be guiding you through the rooting process of the S5 baby step by baby step.
Before we do that, however, we'll list a bunch of disclaimers, or warnings if you like.
For starters, and do make sure you understand the importance of this, only try rooting the international Galaxy S5 model -- the SM-G900F. It won't be long until most any variant gets a root method, but for the time being the G900F is the only one that won't catch fire if you root through this method. Secondly, keep in mind that this will increase your phone's so called 'flash counter', which is really a (removable) obstacle to warranty service if you modify any of the software on your device. Lastly, rooting will also trip a Knox security flag.
With that out of the way, let's get cracking.