Hoping that Android 5.1 will bring back the good old Silent Mode? We wouldn't hold our breath
24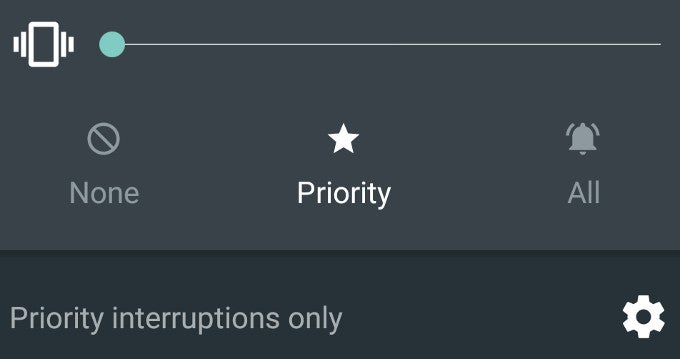 Well, Android 5.1 has finally been
officially announced
by Google, and with it will come
a few updates
to the OS. One of the biggest complaints that Lollipop caused when it was initially rolled out to devices was the fact that the system does away with "Silent" mode – users can still turn off volume, but the phone's vibration will remain on. Google instead introduced two new modes – one that absolutely blocks out all notifications, and one that would still allow priority alerts to come through. While this sounds usable on paper, it's just a bit more complicated and user-unfriendly, when compared to simply shutting your phone's sound and vibration off and relying on the LED to inform you for incoming calls, texts, and email. To make matters worse, going into "no notifications" mode in Lollipop would actually turn off the LED, so toggling "none" on and just forgetting about the whole ordeal is not an option as well.
Rumors said that the good ol' "Silent" setting will be making a comeback with Android 5.1, but it turns out this may not be the case. Instead, Google added some extra options to the "None" and "Priority" modes – users can now set a default downtime, after which the sound profile will get back to normal, or have it reset itself if an alarm is about to sound off, but the phone has been left in one of the two limiting modes. Additionally, the LED will now always blink – no matter what sound profile the user has chosen.
So that's a step forward. Are you missing "Silent" mode or are you adjusting fine to the new Lollipop system?