Here is why the Essential Phone exists: 6 principles that make it different from others
29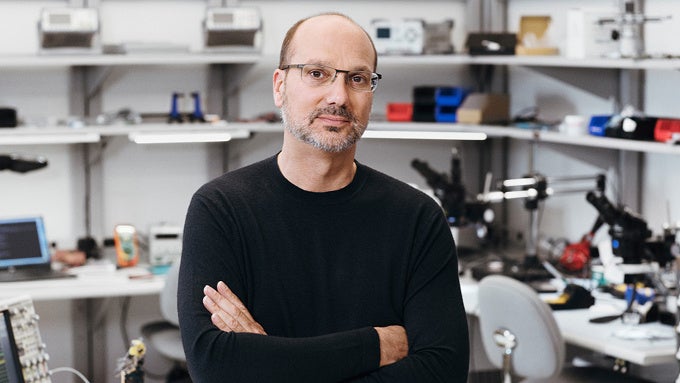 In a world of tens, if not hundred of great devices, the announcement of the
Essential Phone
, the first handset from the namesake company conceived by Android creator Andy Rubin himself, will feel like one of many in just a few days.
In order for a phone to truly stand out these days, it needs more than just specs: it needs a solid reason to exist.
The Essential Phone, unlike many others, claims to have that reason. It has
the why
.
And it comes in the form of six principles that Andy Rubin clearly stated as his manifesto for the Essential Phone. Let's waste no time and look at them:
Devices are your personal property. We won't force you to have anything on them you don't want to have.
We will always play well with others. Closed ecosystems are divisive and outdated.
Premium materials and true craftsmanship shouldn't be just for the few.
Devices shouldn't become outdated every year. They should evolve with you.
Technology should assist you so that you can get on with enjoying your life.
Simple is always better.
Here is our short comment on each of these points, as we understand them. Note that you can find the full manifesto at the source link below, and note that some of the points are a bit murky.
1. Personal property.
This is all about privacy and security on your device, but it's also about the fact that the Essential Phone ships with no bloatware, with a crystal pure version of the Android platform.
2. Open ecosystem.
This one is a bit harder to interpret: yes, the Essential Phone is an open ecosystem, but the same can be said about other Android phones as well. We are looking forward to more clarifications on this: does this mean unlocked bootloaders and other goodies for devs and enthusiasts? Or does it mean that things like the magnetic docking system of the Essential Phone will be open for everyone to use? We are yet to see.
3. Craftsmanship.
The Essential Phone is the first mainstream phone to come with a titanium body, and this is an example of the commitment to craftsmanship. The fact that titanium is not suitable for a phone with the scale of an iPhone or a Samsung Galaxy has not stopped Andy Rubin from creating the Essential Phone from titanium, a material that is much stronger than traditional aluminum.
This promise could be big for an Android phone like the Essential Phone. In a world where phones are forgotten by the media after a few months, but used by real consumers for much longer, updates are crucial. Basically, this is a pledge that the Essential Phone will be regularly updated.
5. Easy to use tech.
Technological advancement could come in many forms, but often they are dressed in complicated interfaces and are hard to access for many people. It is this commitment to ease of use that Essential is making here.
6. Simplicity.
Last, but not least, the Essential Phone stands by a principle of simplicity and straight-forwardness. It's hard to say just yet how will this translate into real life experiences, but simplicity goes shoulder to shoulder with ease of use, and is a pinnacle of great design, both for software and hardware.