Has Samsung definitively fixed the battery issue that haunted them last year?
31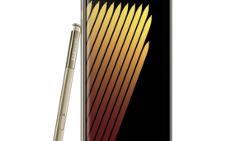 Last fall, we heard almost every day about a battery inside of a
Samsung Galaxy Note 7
exploding
or catching on fire
. This resulted in the eventual recall of the phablet, and Samsung's name was dragged through the mud. In order to make sure that this would not happen again, the company commissioned a thorough investigation of the incidents involving the phablet. Among the changes made is
the addition of an 8-step test that every battery goes through
just to confirm that there is nothing wrong with the power source.
The good news for Samsung is that in the first fifty days following the launch of the
Samsung Galaxy S8
and
Samsung Galaxy S8+
, there have been no issues with the battery. Ironically, the refurbished Samsung Galaxy Note 7 will soon be available, powered with a smaller cell. This was a good move on Sammy's part because had the Galaxy Note 7 not suffered from the battery issues, it might have gone on to become the most popular Samsung Galaxy handset of all time.
The
Samsung Galaxy Note 8
will be unveiled just before IFA kicks off in Berlin this year, starting on September 1st. After last year's stumble, all eyes will be on the high-end phablet to make sure that Samsung has made the necessary corrections. Judging from the safe track record of the Galaxy S8 and Galaxy S8+, the batteries on this year's phablet will not be an issue.
source:
BGR