HTC scores a small profit in Q3 in spite of pessimistic expectations
16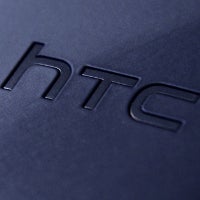 When HTC released yet
another disappointing financial report for July
, it seemed like it's getting stuck in the
shifting sands even more
. Without a feasible prospect for a financial turnover, analysts and investors predicted that the Taiwan-based manufacturer will most probably continue its downward plummet well throughout the fiscal Q3 2014. Fortunately for HTC, the downfall is not as drastic as initially expected – the company's earnings for the period are less than the Q2 2014 ones, but a little better than the Q3 2013 ones.
For the period that began on July 1 and ended on September 30, HTC's brought home $1.37 billion, crushing the pessimistic forecasts of the experts into pieces. It's unaudited net profit of $21 million are also way over than the predicted $7.1 million, which is nothing else but a good sign for the manufacturer behind the
HTC One (M8)
. The reason for this fortunate comeback are the company's increased sales in August, which made it up for the stalling July ones. Unfortunately though, September brought yet another sales nosedive (7.9%) with itself.
As we already mentioned, the Q3 financial situation is
a little worse than the previous quarter
, but the improved year-over-year results are surely a good overall sign for the company - in Q3 2013, HTC earned $1.55 billion in revenue, but the $98.6 million loss gave the quarter a sour taste.
Undoubtedly, a new and compelling high-end device will only help the manufacturer get back in the black, and it looks like HTC might have several aces up its sleeve – the rumored
HTC One (M8) Eye
will allegedly fix one of the few weak spots of the One (M8), its underperforming Ultrapixel camera for a more regular 13MP snapper.
source:
HTC
via
Reuters