HTC returns to the black in Q2, thanks to the HTC One (M8)
24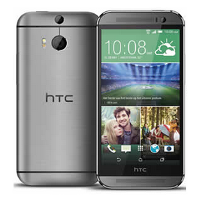 After reporting operating losses for the last three quarters, HTC finally returned to the black for the second quarter, thanks to the well received
HTC One (M8)
. For the three month period ended on June 30th, the manufacturer reported a profit of $75.5 million. That is an 80% increase from the results reported a year ago by HTC. In the previous quarter of 2014, the company reported a loss of $62.8 million.
The turnaround is led by the HTC One (M8), the company's current flagship Android flavored handset. Taking the same award winning design it used for the
HTC One (M7)
in 2013, HTC expanded the size of the screen to 5 inches for the HTC One (M8), and added the much requested microSD slot. And instead of settling for the Snapdragon 600 processor, HTC opted for the Snapdragon 801 CPU. On the back, the Duo camera set up allows HTC One (M8) users to change the focal point of a photograph, even after it has been processed. While the 2600mAh battery doesn't offer the capacity seen on the cells used by the competition, HTC has done a good job of optimizing the battery so that users can get a full day of usage without having to recharge the phone.
Despite turning a profit in the quarter, some analysts are concerned that the HTC One (M8) is going to run out of steam once the rumored
Samsung Galaxy F
is released, and the
Apple iPhone 6
is launched.
"Growth for someone like an HTC is going to be really difficult in this extremely competitive environment. Things are only going to heat up with the iPhone 6 making it more difficult for HTC to grow market share."-Hugues J. De La Vergne, prinicipal analyst, Gartner
Also helping HTC's fortunes in the quarter was the release of the entry-level
HTC Desire 816
, designed for emerging markets. And the company also reduced its marketing, something that Chief Financial Officer Chialin Chang had forecast in May.
source:
LATimes