HTC One will be HTC's one flagship Android model in 2013
31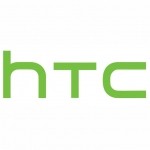 Last year, after the
HTC One X
was launched, the 1800mAh capacity of the battery was immediately criticized as being
too light
to run such a high-end model. So right away the rumor mill started spinning in full force, with speculation that HTC would soon offer a device called the
HTC One X+
with a higher battery capacity. In addition, since the original HTC One X for AT&T had to use a dual-core processor (at the time, the quad-core Tegra 3 processor
did not support LTE
), an updated device would also include a new quad-core chip that supports LTE connectivity.
the HTC One X+ was born
and those who had purchased the earlier non-plus model had to feel a little snake-bit. After all, they were locked into the older device for two years. With that in mind, HTC wanted to make sure that those interested in buying the upcoming
HTC One
don't hold off on making the purchase because they are worried that a better model will be available shortly after the phone is released. It was
less than 8 months
between the time that the AT&T One X was launched and the AT&T One X + was available. But there will be no repeat of that with the HTC One.
HTC's Phil Roberson says that there will be only one HTC flagship Android phone for 2013 and that is the HTC One. This will not only allow buyers to purchase the phone without fear that it will be obsolete quicker than usual, but it also allows HTC to focus its marketing on one flagship device across all U.S. carriers. This is what Samsung has successfully done with the
Samsung Galaxy S III
and it has worked wonders for them.
source:
Phandroid