HTC One to star in Captain America movie
25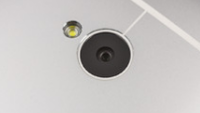 HTC has admitted to having a weakness in marketing
, but ever since word leaked out about a sequel to the
HTC One
, the
All New HTC One
has been the most hyped handset. It seems that most smartphone fans can't get enough of HTC's soon to be unveiled new flagship model. And instead of wasting $12 million, like it did when it paid Robert Downey Jr. that amount
to star in a television ad
, all of this publicity has been free. While that ad did raise awareness of the brand by 15%, it failed to raise the Taiwan manufacturer's market share in the U.S.
HTC has scored a great product placement for the All Old HTC One. The current flagship model has been given a part in the upcoming movie
Captain America: The Winter Soldier
. The movie will premiere on April 4th, which will be after
the All New HTC One is unveiled on March 25th
, but before the handset is released,
which is expected to be sometime in the middle of April
.
For most phones, you might consider this a lost marketing opportunity, but because the HTC One looks remarkably similar to the sequel, we're pretty sure that the movie will direct a large number of potential buyers to the All New HTC One.
If HTC had a problem with marketing, it sure seems as though someone inside the company is a fast learner. We won't know for sure until we see the first ads for the All New HTC One, but it looks like HTC is on a roll.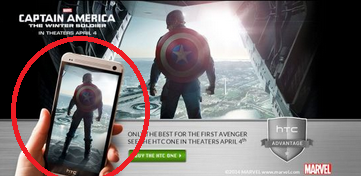 The HTC One is a movie star
Thanks for the tip, Vlad!
source: GforGames