HTC One (M8) Prime rumored for September: 5.5" Quad HD display, Snapdragon 805, and an 18 MP Duo camera
78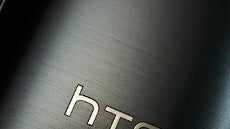 HTC might be in dire straits when it comes to profitability, but it is
doing what it can to lower costs
, while still keeping its eye on the ball, and the future. Not to be outdone by the eventual product pipeline of
LG,
Samsung
and others, HTC is allegedly also planning to release a phone with a Quad HD (1440x2560 pixels) display. Unsurprisingly, the rumor mill is calling the handset
HTC One (M8) Prime
, alluding that it will be a version of the current HTC flagship.
Speculation on a leaked terminal code for an "M8_Prime", however, claims that we are to expect a bombshell of a handset, and the announcement is to be held in September, which would put it in direct competition with the eventual
iPhone 6
at the time. The purported specs include a 5.5" Quad HD display, which is not hard to believe, given that
LG has already announced such a panel
, and is even said to be using it in the
G3
. A 2.3 GHz quad-core
Snapdragon 805
processor is also very likely, as the fall crop of flagships will be predictably equipped with Qualcomm's latest and greatest, which wasn't shovel-ready for the spring chickens. A USB 3.0 port is credible, too, as we already have those on some Samsung flagships, and so are the 3 GB of RAM allegedly going into the One (M8) Prime.

Here we arrive into murky waters, however. The publication claims that HTC will use an 18 MP sensor for
depth perception
in this eventual Prime version, and a 5 MP UltraPixel sensor as a main unit. This suggests that we might still get a
Duo Camera
that will allow for the lens blur effects that the
One (M8)
is known for, but in a more advanced variant. Given that the current UltraPixel shooter is 4 MP, 5 MP isn't a significant jump in resolution, but the 18 MP piece is what bothers us in this rumor as the least credible part. Still, HTC has been surprising us in the camera department two flagship editions in a row, so we can't wait for more leaks about an eventual One (M8) Prime to start trickling down the pipe.