More details about HTC One (M8) Duo camera surface
21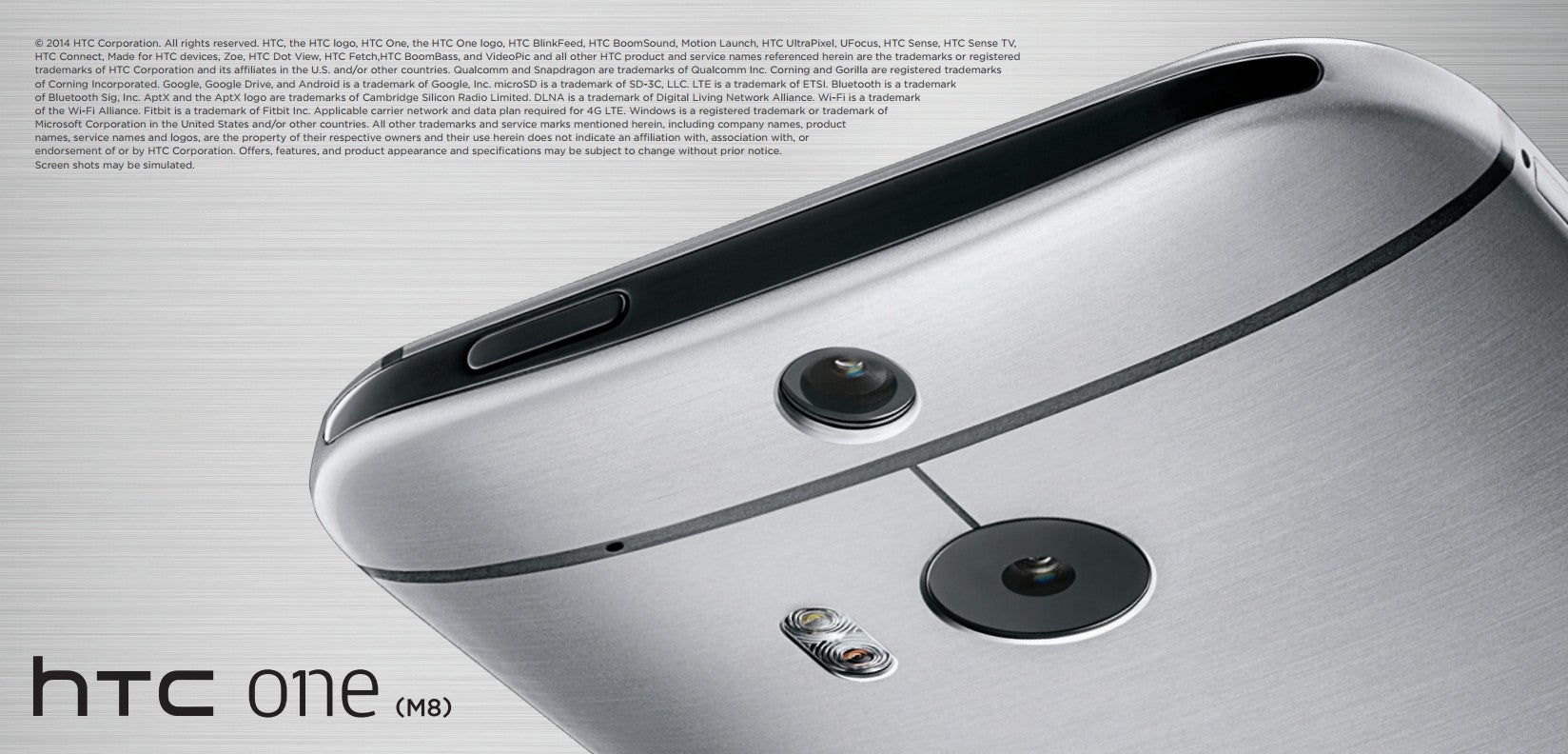 The
HTC One (M8)
is the first handset to feature a novel, 'Duo' camera setup with two rear cameras working in concert to add a layer of new, computational effects to your images. You probably already know about the effects that you can achieve with the new handset - things like post-capture selective focus (the UFocus feature) with its added 'bokeh' effect, the foregrounder and sketching features, as well as the parallax effect you can add to pictures. Now, however, AnandTech took an even deeper dive in the minutiae of the cameras on the new HTC flagship, discovering some interesting subtleties and details.
First, we ought to remind you, that the new One (M8) uses the same
UltraPixel technology
as the original One (M7) from last year. That is to say, it uses a 4-megapixel camera with a much-larger-than-average 2.0µm pixel size. Going back to the original one, HTC had to use two suppliers for its UltraPixel camera - ST Microelectronics with its VD68969 sensor and OmniVision with the OV4688 camera sensor. Interestingly enough, the new HTC One (M8) seems to have switched to using the OmniVision sensor exclusively. Speculations are that there were quality control issues with the ST Microelectronics sensor, and that's why HTC went full-on with California-based OmniVision, but one never knows what the actual reasons are.
What's even more fascinating, though, is that Anand found out what the secondary camera (the one on the top) in the 'Duo' setup is. It turns out that HTC is using the front facing camera sensor from the HTC One (M7) as a depth camera in the M8. The same 2.1-megapixel OmniVision OV2722 1.4µm, 1/5.8" sensor sits right atop the main 'UltraPixel' module.
Digging further, it is revealed that pictures captured with the 'Duo' cameras turn out 60% larger than images shot on just the UltraPixel camera alone. Anand theorizes that this is due to the fact that the second camera captures not just depth information, but also a stealth image used for the effects (we are saying stealth since it is not something that can be seen in the gallery app). Moreover, estimations are that 40% of that additional image information comes from the image shot on the secondary camera and the remaining 60% - from depth information, again captured from the secondary camera.
Finally, it's worth mentioning that the secondary camera in the Duo camera setup does not always work. In very low-lit conditions, as well as in macro photography, the secondary camera just won't fire - you will still get a picture, but just from the main UltraPixel camera. All in all, this adds even more clarity to the new camera technology used in the HTC One (M8). You can take a look at our Duo camera samples below: how do you like what you see?
source:
AnandTech