Report: HTC starts outsourcing production in an attempt to return to profitability
25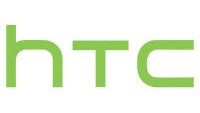 Looking to cut costs in an attempt to return to profitability, Taiwan based HTC has started outsourcing production of some of its handsets aimed at developing markets. HTC is turning to contract manufacturer Compal, also based in Taiwan, and China based Wingtech. Three handsets from HTC's mid-range Desire series have been produced by the two manufacturers since this spring. Being a former contract manufacturer itself, HTC is used to producing all of its models in-house. Last year, the cheapest phone sold by the manufacturer was priced at $230. With the outsourcing, HTC hopes to sell its phones for as low as $150 to $200 this year.
HTC has seen its market share continue to decline, despite the pre-launch hype of the HTC One (M8), and
the company has been flowing red ink over the last few quarters
. The company has had an issue marketing its phones, and
has hired Paul Golden, Samsung's former U.S. chief, as a consultant
. After wasting $12 million on
a forgettable ad starring Robert Downey Jr.
, HTC lost a lot of the momentum it had for the
HTC One (M8)
by
producing an ad starring Gary Oldman
that had the actor repeating the nonsensical line, "
blah, blah,blah, blah
," over and over.
Despite this new reliance on contract manufacturers by HTC, the company says that it will not outsource production of its top-shelf models like the HTC One (M8), or key mid-range models like the
HTC Desire 816
. Those phones will remain in HTC's hands. But Wingtech, which also builds phones for China's Xiaomi, is getting ready to
roll the HTC Desire 616, off the assembly line
. This model will feature the true octa-core MT6592 chip from MediaTek. Compal, which also produces handsets for Nokia, just started production of some Desire models this quarter.
source:
WSJ