Got a new Pixel? Activate it on Sprint and get up to $325 of your cash back. Well, sort of
1
As you know, you've got two choices if you want a brand-new
Pixel
— either get a
Verizon carrier edition
or an unlocked one
directly from Google
. And getting the latter one will broaden your options of providers. Earlier this year, T-Mobile proudly proclaimed that the Pixel works great on its 4G network and even offers you a deal — take your brand-new Pixel to T-Mo and activate it on their network and
the carrier will give you $325
in the form of bill rebates further down the line. Not a bad offer, right?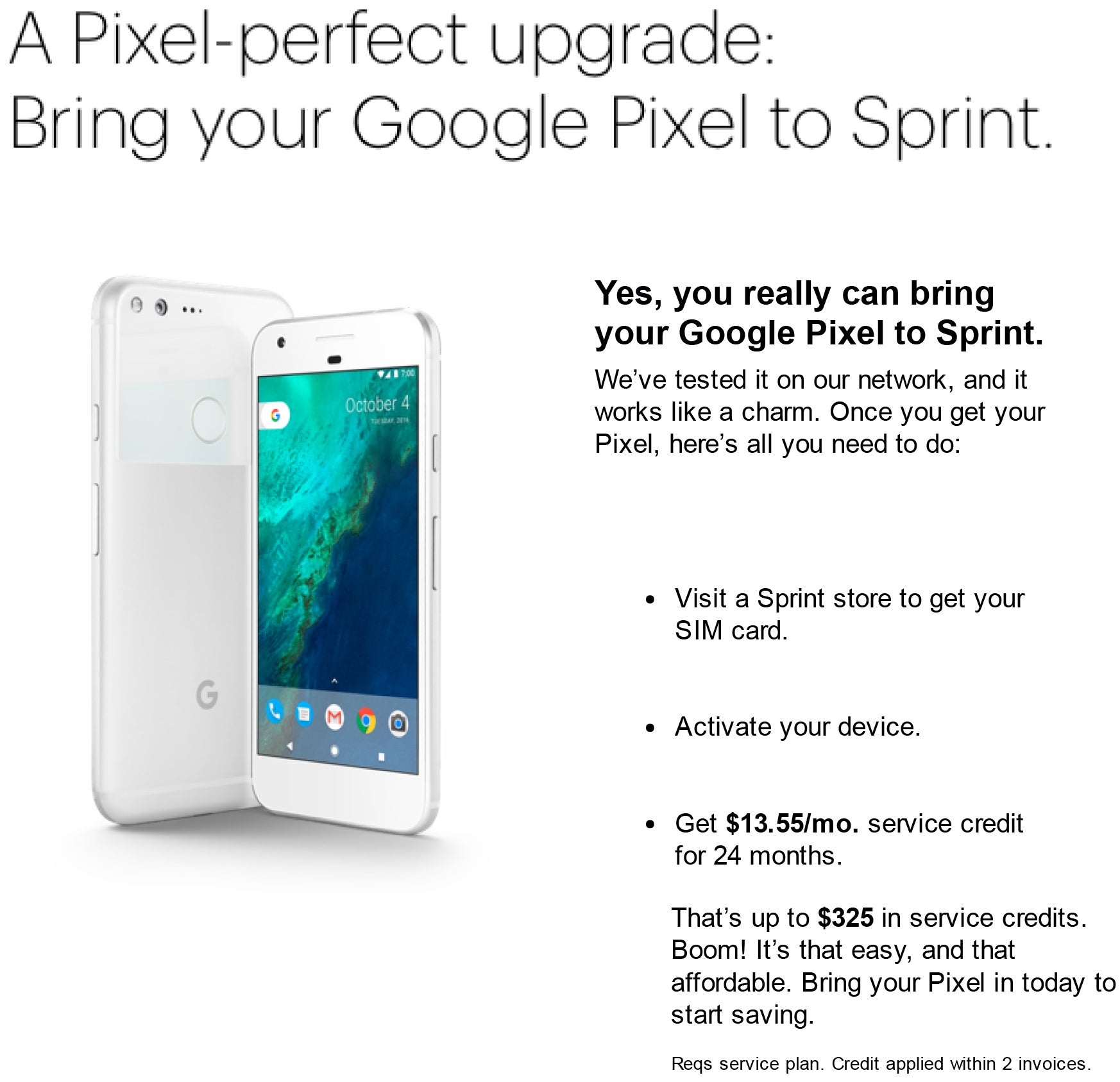 Well, it seems Sprint is joining in on the fun, too! Users on Reddit report that in-store employees, as well as promotional emails, are letting them know that activating a Pixel on Sprint's network could net you $325 in discounts for the next 24 months ($13.55 service credit per month). Another vigilant user contacted Sprint support and found out that the $325 offer is for the
Pixel XL
. If you activate the regular Pixel on the carrier's network, you will get a $240 bonus ($10 per month), which is still not too shabby! Unfortunately, there's no word if storage variants make any difference.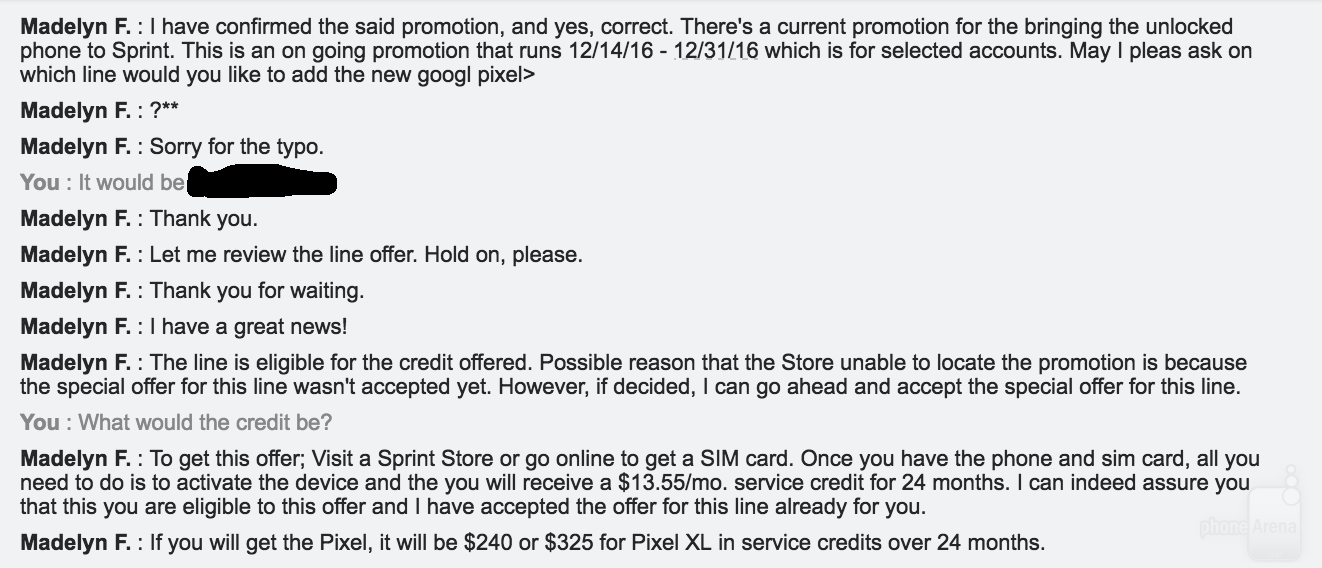 If you want to take advantage of this deal, you need to have a brand-new Pixel, which hasn't been activated on Sprint's network yet, and you need to be a new or existing Sprint customer, obviously. Before you do anything, contact support (or, if you are a new customer, talk with a store rep). They should be able to hook you up with the deal and then, all you need to do is insert the Sprint SIM card in the phone. Cheers!