Google's mystery "communication device" could hit the FCC in August
5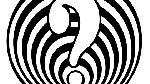 Fans of mobile technology may already be aware that Google has more than one mystery device in development. There is of course Google's Project Glass, which is not exactly a mystery any more, although they when and wherefore are still big unknowns. There's also a "
household entertainment device
" that hasn't received a lot of coverage from us yet, since it's still a mystery and it's not clear that it will actually pertain to mobile (although the end product may well integrate with our mobile devices). And now there is evidence of a separate "next generation personal communication device" that Google expects to hit the FCC in August.
What is it? InformationWeek gathered some of the basic facts that are known (mostly from government filings). They include:
1) It has an AC adapter - we know because it wasn't ready yet for the FCC. But it's presumably just for charging the device and not a plugged-in device because…
2) It's a mobile device – The filing refers to differences in the services used during business use, at home, or while traveling.
3) It transmits data via Wi-Fi and Bluetooth – the absence of a cell radio suggests it's not a mobile phone (at least in the traditional sense).
4) It receives streaming data – this feels like a "duh" point, but that means that the device is expected to have connectivity, despite a lack of cell radio.

How's that for a head scratcher?
On the face of it the description sure sounds like it could be Project Glass
, assuming that the glasses could pair via Bluetooth with your phone or tablet when not on a Wi-Fi network. In recent interviews Google has seemed to indicate that Project Glass was
not coming this year
, which suggests that either they're being coy and want to spring them on the world this fall, or else there is something else in the pipeline.
As for what that "something else" could be, we're not exactly sure. We suppose it could be a Wi-Fi based phone that would use VoIP and otherwise act like a smartphone when Wi-Fi was available, but is there much of a market for such a device? Perhaps for college students or professionals who spend much of their time surrounded by Wi-Fi, but as much as we'd like to see the cost of phone plans drop we're just not sure a lot of people would drop a several hundred dollars for such a device, and those who would most likely already own an iPod Touch.
Google's tablet has
already rolled through the FCC
, so we can rule that out (and it hardly seems like a "next generation" device). Unless Google has yet another next-gen communication project hidden in the
Google X labs
it seems worth considering the possibility that Project Glass may be further along than has been publicly acknowledged. Hopefully whatever it is gets shown off at Google I/O later this month.
source:
FCC
,
InformationWeek
, via
The Verge