Google X - NY Times pulls back the curtain on Google's skunkworks
13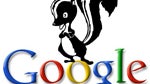 It turns out that Google may have quite a few things hidden up its proverbial sleeve. According to a report in the New York Times, the search giant from Mountain View runs a top secret R&D lab referred to as Google X. The lab is kept a secret, even from most of Google's employees. Google X is where the company works on its "moon shot" projects; the type of project that could revolutionize a field but requires breakthroughs in design or technology to succeed.
Most of the Google X projects involve robotics, but others may be of direct interest to smartphone users. Google X is working on home automation and the "connected web", which would allow Android smartphones to control everything from stereos to watering your garden. Part of this work has already been released through Android@Home, a
home automation
platform announced at Google I/O.
One of the first Android@Home products to be announced was an LED light bulb; a house full of these light bulbs would not only save electricity, but let you control them right from your phone. Soon you will be able to program your lights to turn on at the same time as your alarm goes off. Program your coffee maker to start brewing ten minutes after that so you have hot coffee before you leave for work. It's easy to see how smartphones could become even more integral parts of our lives.
Some of the Google X projects may never see the light of day. Others may become a reality faster than we expect; according to one source Google will be announcing one of the Google X projects before the end of the year. It should be an exciting ride.
source:
New York Times
Recommended Stories