Google's actions indicate it values Apple iPhones more than its own Pixels
22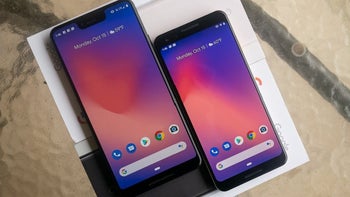 Sometimes a message, even though it is subtle, is loud and clear. For example, Google is telling the world that the device it aspires its Pixel handsets to be equal to, the Apple iPhone, is much more valuable than its own devices. Now to be fair, the company didn't come right out and say this, but as your parents probably told you at least once, actions speak louder than words. Google's actions,
spotted by Android Central
, suggest that it doesn't believe that its older Pixels are worth more than older iPhone models.
In trade for one of its brand-spanking-new Pixel 4 models, Google will give the owner of its top-of-the-line
Pixel 3 XL
(with 128GB of storage) only $295 at most; to get that amount of credit, the phone has to be in working condition with an uncracked screen. If you remember, this particular model cost $999 at launch just one year ago. Google wants you to believe that its best phone of 2018 suffered a 70% depreciation in one year. Yikes. Would you buy a new car if it depreciated 70% in one year? How can consumers justify the purchase of a Pixel 4 knowing that the value of the device could be 70% lower next year?
Instead of using a trade to fund your Pixel 4 purchase, you might be better served by selling your device privately and waiting for the holiday sales

And that is only half of the story. Google is offering up to $575 to those trading in an
iPhone XS Max
toward the purchase of a Pixel 4 device. The
iPhone XS
is worth up to $515 in a trade while the
iPhone XR
can be turned in for as much as $365 in credit. Now you might say that getting someone to leave iOS for Android could be worth more to Google, but that would be putting as much spin on this as anything we've seen from Washington D.C. lately. What kind of message is Google sending to those shelling out their hard-earned cash for a new Pixel? Basically, the firm is saying that if you want a smartphone that retains value, your best bet is to buy an iPhone.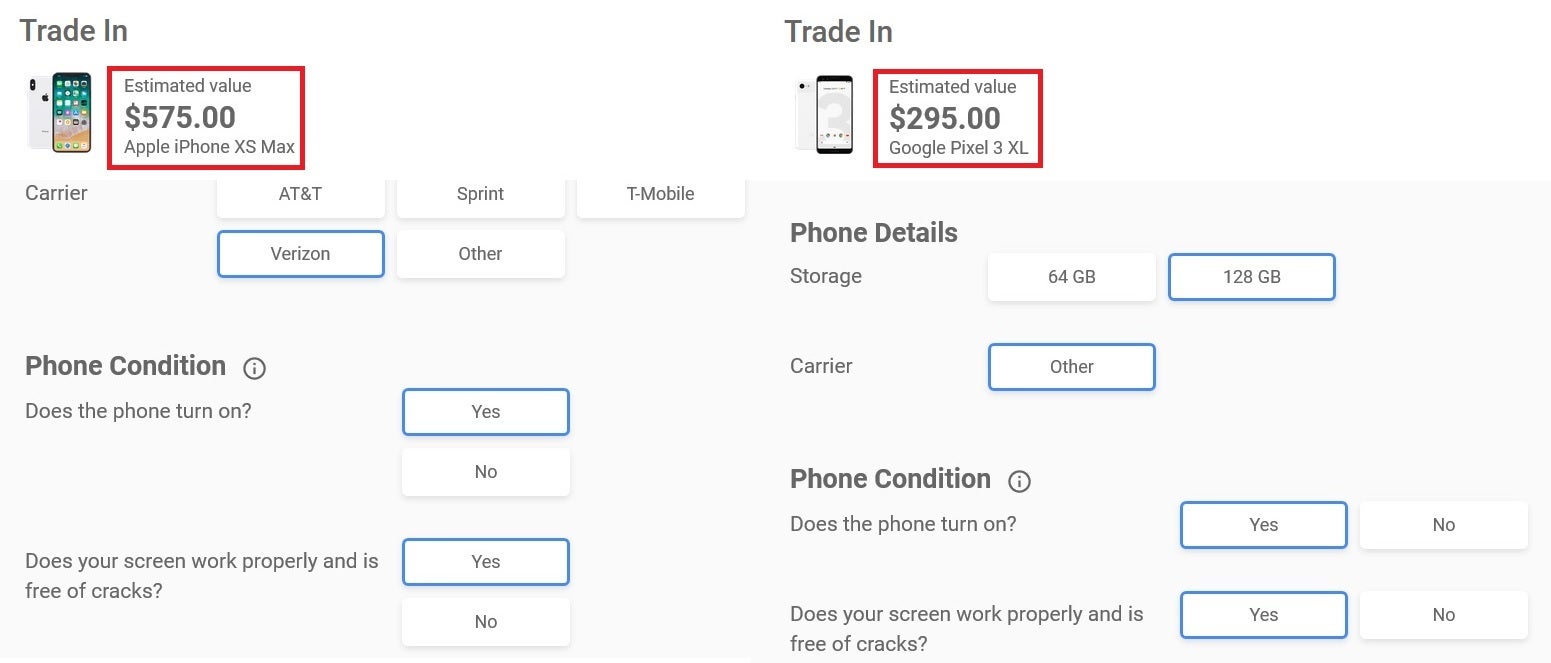 Google values the iPhone more than its own Pixel handsets
And what can Google say when a major rival like Samsung places more value on the Pixel 3 XL? For the same 128GB Pixel 3 XL that Google values at $295 in a trade, Samsung will provide up to a $450 credit toward the purchase of a
Galaxy Note 10
or
Galaxy Note 10+
.
On the other hand, we should point out that Apple will give a Pixel 3 XL owner (regardless of whether it is the 64GB or 128GB model) up to $220 credit toward one of its new phones, or any other Apple product. And the carriers are in the same neighborhood for the 128GB version of Google's top 2018 handset. Verizon will accept it in trade for as much as a $240 credit and T-Mobile will credit a consumer a maximum of $225 with this phone as a trade. Gazelle, arguably the best known of a myriad of online buy/sell sites for previously owned handsets, will pay up to $250 for the 128GB Pixel 3 XL.
We should point out that no manufacturer is every going to give you as much for a trade as you will receive in a privately arranged sale. Consider that this year's
LG G8 ThinQ
, which Best Buy is still offering for over $800, will fetch you just $215 in credit from Google toward a new Pixel. And that phone is only six months old.
If you were hoping to trade in your Pixel 3 XL to help fund the price of a new Pixel 4, your best bet is to sell it yourself and at the same time, wait for the inevitable holiday deals. Actually, this is probably good advice no matter what phone you're planning on trading in or buying.