Google tells phone manufacturers that only two cutouts are allowed on an Android phone
10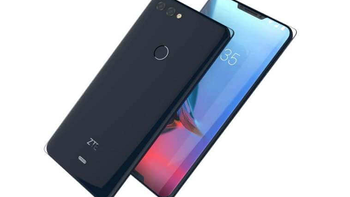 Google took to its developers blog on Monday and revealed that it has some rules it wants phone manufacturers to follow in regards to using notches on their Android devices. First of all, the notches (or cutouts as Google calls them) cannot negatively affect any apps. In portrait orientation, "the status bar must extend to at least the height of the cutout," and with the phone in landscape orientation, "the entire cutout area must be letterboxed."
More importantly, Google stated that each device can have a maximum of two cutouts. Each one can be placed on the short edge of a device. In other words, if you're holding the phone in the vertical Portrait orientation, there can be a cutout on top and one on bottom. Google does not want notches placed on the long edges of an Android phone. As long as all of the aforementioned rules are followed, manufacturers can do whatever they want concerning the use of a notch or notches on their devices.
Google did say that on devices running Android 8.1 or earlier, users can decide to "extend a letterboxed fullscreen or landscape app into the cutout area." This would be done through a notification bar toggle which would show a confirmation on the screen.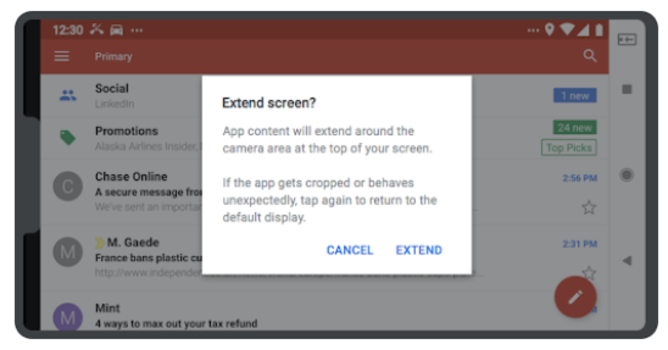 Users do have the option of extending an app into the cutout area
You might recall that back in April,
images of a ZTE concept phone leaked
, showing that the device had a notch at the top of the screen, and one on the bottom. This concept handset is the poster child for Google's two notch maximum for Android phones.