Google still figuring out how people might make use of Google Glass
14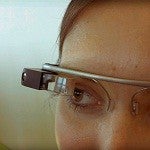 Project Glass is really interesting, an eyeglass form factor which projects images and data directly in the view of the wearer. There are certainly a host of applications that can utilize this new technology, we can agree on that. Google agrees, but is still trying to figure that last part out.
The project leader for Glass, Babak Parviz gave an interview to IEEE Spectrum said it plainly when asked about upcoming specific features, "The feature set for the device is not set yet. It is still in flux." That is perfectly understandable, after all, if Google had it all figured out by now Glass would be on the market. Certainly there will be a viable business model for glass though, right? "That is still being worked on, but we are quite interested in providing the hardware."
One area where Glass will certainly shine will be in tight integration with Google Now, and Parviz also sees that as a compelling feature to expect. In terms of what the vision is right now for how people might use Glass, the perspective is quite broad, no so much augmented reality as much as enable pictorial and video communication. Beyond that though, Google is still working on other practical uses.
When asked if anyone had written any applications for Glass, Parviz explained the obvious complexities since Glass is not a smartphone. The way people will interact with it will be totally different, mostly likely through a touch interface on their smartphone or possibly through head gestures. One ray of good news is that there are currently no plans to have Glass display advertising.
For developers that are interested in writing apps for Glass, Google plans on offering a cloud-based API which is identical to the API Google has used to build and test its email and calendar apps for Glass. Another area that Google is focusing on is power efficiency. Despite video being such power hog, Google is targeting enough efficiency to allow a full day's use of Glass.
In terms of safety, the device should be properly calibrated to eliminate any eye strain and minimize other safety risks. Hopefully, we will see developer devices available sometime in the first half of 2013 with a commercial release later in the year, or early 2014.
sources:
IEEE Spectrum
via
BGR