Google splits Hangouts app into Meet and Chat services
9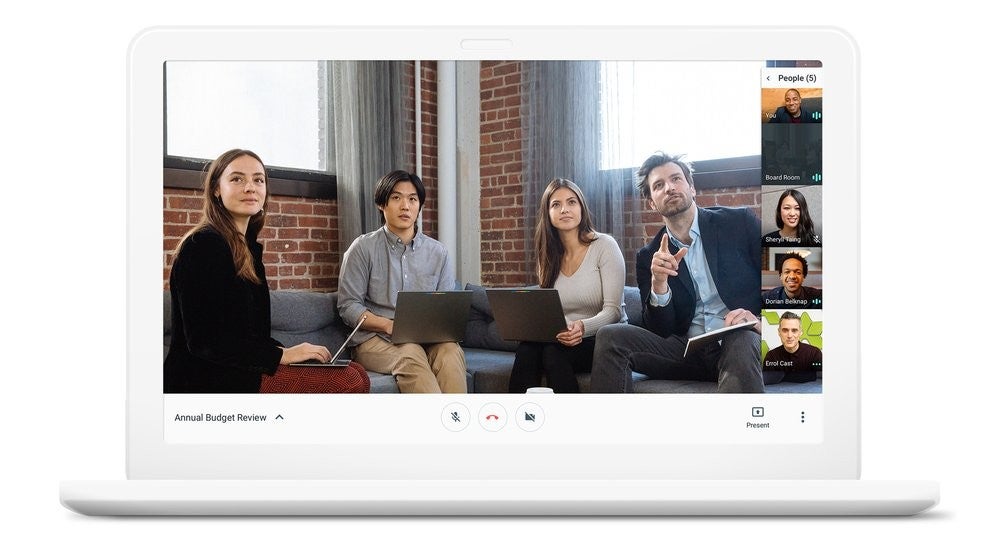 Early this year,
Google announced
that on April 25 most third-party apps using Hangouts would be shutting down. The Mountain View company said it has no plans to close down Hangouts, but revealed that it's working on a new experience for the application focused on meetings.
Today, Google confirmed that it has decided to split
Hangouts
into two separate apps: Meet and Chat. The former is a video meeting service that should make joining meetings much easier, whereas the latter is a chat app aimed at groups.
The new service supports up to 30-person video conferences and doesn't require users to create an account or download anything extra. Users who want to participate in a video conference must simply join via a shared link.
Hangouts Meet also allows users to join a video conference from Calendar, an email invite or when they receive a shared link. The video service smoothly integrates with G Suite, so users get all the info about each meeting automatically pulled from
Calendar
.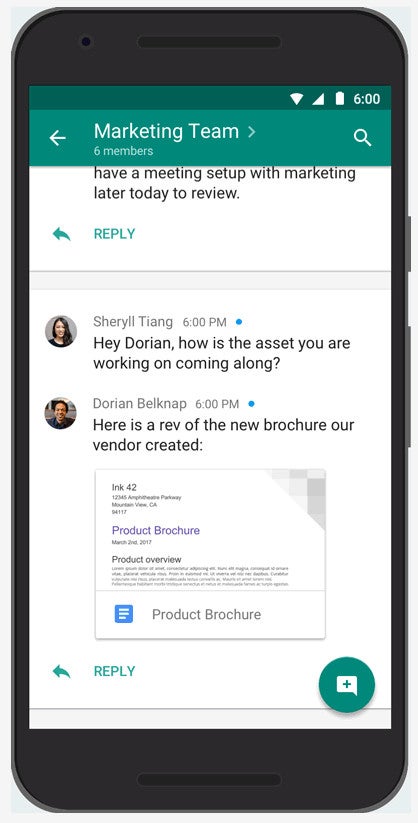 Hangouts Chat
The second service introduced by Google today, Hangouts Chat has been specially designed for teams. It comes with dedicated, virtual rooms that allow for threaded conversations. Just like Meet, Chat is deeply integrated with G Suite, so users will be able to share content from
Drive and Docs
, as well as photos and videos, which can be viewed in conversations.
Hangouts Chats comes with multiple features such as bots, Google App Script support, and integration with third-party apps. Specifically, the service features an intelligent bot called @meet, which is built on top of the Hangouts platforms and uses natural language processing, as well as machine learning to automatically schedule meetings.
According to Google, the new Hangouts Meet service is available starting today, and it will be rolled out in stages to all
G Suite users
over the next few weeks. Those who wish to try Hangouts Chat can apply via the Early Adopter Program.