Google slides the Slide project away, Max Levchin steps down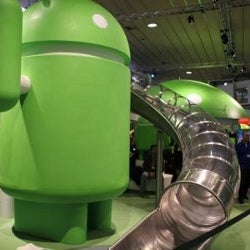 Google's umbrella Slide project brought a number of mobile applications including
photo sharing app Pool Party
and
Instagram rival Photovine
, but now
all of Slide's projects are discontinued
and PayPal founder and Silicon Valley hero
Max Levchin
heading the Slide team has announced his decision to
step down
.
"Max has decided to leave Slide and Google to pursue other opportunities, and we wish him the best. Most of the team from Slide will remain at Google to work on other opportunities,"
Google commented. Levchin is the cryptography expert behind the growth of probably the biggest payment service globally, but he has also proven to have the vision to popularize social apps. Sadly, Slide couldn't monetize those well.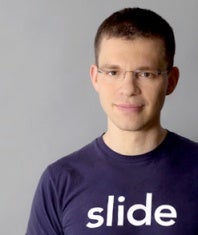 PayPal founder Max Levchin
Google bought Slide last August for
$200 million
after paying out bonuses to employees, but finally used it mostly for harvesting talent and somewhat puzzling parted way with a visionary like Levchin. The Slide team was granted freedom reaching autonomy as it was located out of Google offices and the services it developed often doubled with what the search giant offers. An acquisition dating back at times when Eric Schmidt was a CEO, Slide was aimed at upping Google's game in the social sphere, but with Google+ already out and Larry Page heading the company the focus seems to have shifted.
The move comes eight days after photo sharing app Photovine was launched, only to join the recently
growing pile of abandonware
in the industry. Slide admitted its products couldn't get the needed traction and assured its users that even though its products will be retired in the coming months, users will have the time they need to back up their data and transfer any photographs to services like Picasa.