Google rumored to be building a large non-Pixel phone
11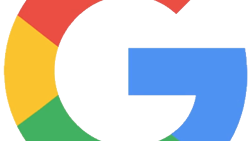 Just the other day, we told you
the traditional fish-based code names that Google will reportedly use for the Google Pixel 2 and the Google Pixel XL 2
. The smaller Pixel 2 is said to be called "walleye," while the larger Pixel XL 2 is claimed to carry the "muskie"code name. A "muskie" is larger than a "walleye," which helped us figure out the fish name that belongs to each phone. But now it appears that a larger phone could be on the way.
A report published today cites multiple sources as revealing that another Google branded handset, code named "taimen," will be released this year. This phone is not believed to be related to the Pixel line in any way. According to Google search, the "taimen" is the world's largest salmonid which means that this phone could come with a huge display. You might recall that "shamu" was the code name for the 6-inch Motorola made
Nexus 6
.
Speaking of Nexus, could this mean the resurrection of the stock Android series that first launched in 2010 with the
Nexus One
? 2016 was the first year without a Nexus release since the HTC built Nexus One was released. The last models to wear the distinguished brand were 2015's
Nexus 6P
and
Nexus 5X
. Those two were manufactured by Huawei and LG respectively. While HTC was rumored to be manufacturing a pair of Pixel handsets in 2016, those turned out to be the
Google Pixel
and
Google Pixel XL
handsets.
source:
Droid-Life