Google patents smartwatch concept with touch sensitive wristband
18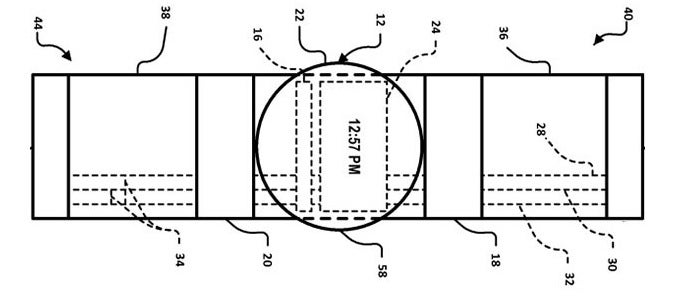 So, it looks like
Google Glass
may not be the only unusual wearable gadget that the tech giant is currently working on. If this recently discovered patent is to go by, a Google-made smartwatch of some kind may be in the works as well. The device described in the application has a processor, a battery, a wireless transceiver, and a user interface to allow interaction with the wearer. But that's
all stuff we've seen already
. It is something else that actually makes Google's smartwatch concept stand out.
The wristband of the device is described as sensitive to touch, meaning that it may serve as an input device. That may potentially enable the user to scroll up and down through menus or even zoom in and out on things.
This actually isn't the first time we stumble upon a smartwatch patent application granted to Google. Last year, the company received a patent for such a device with
augmented reality features.
Yet tech and devices described in patent applications don't always materialize in the form of a commercial product, and we have no reasons to believe that a Google smartwatch will be launching anytime soon.
Apple
and
Microsoft
, on the other hand, may be a lot more willing to tap in this new smartwatch market, if rumors are to be trusted.