Google downgrades Nexus 6 phones to Android 7.0 Nougat
23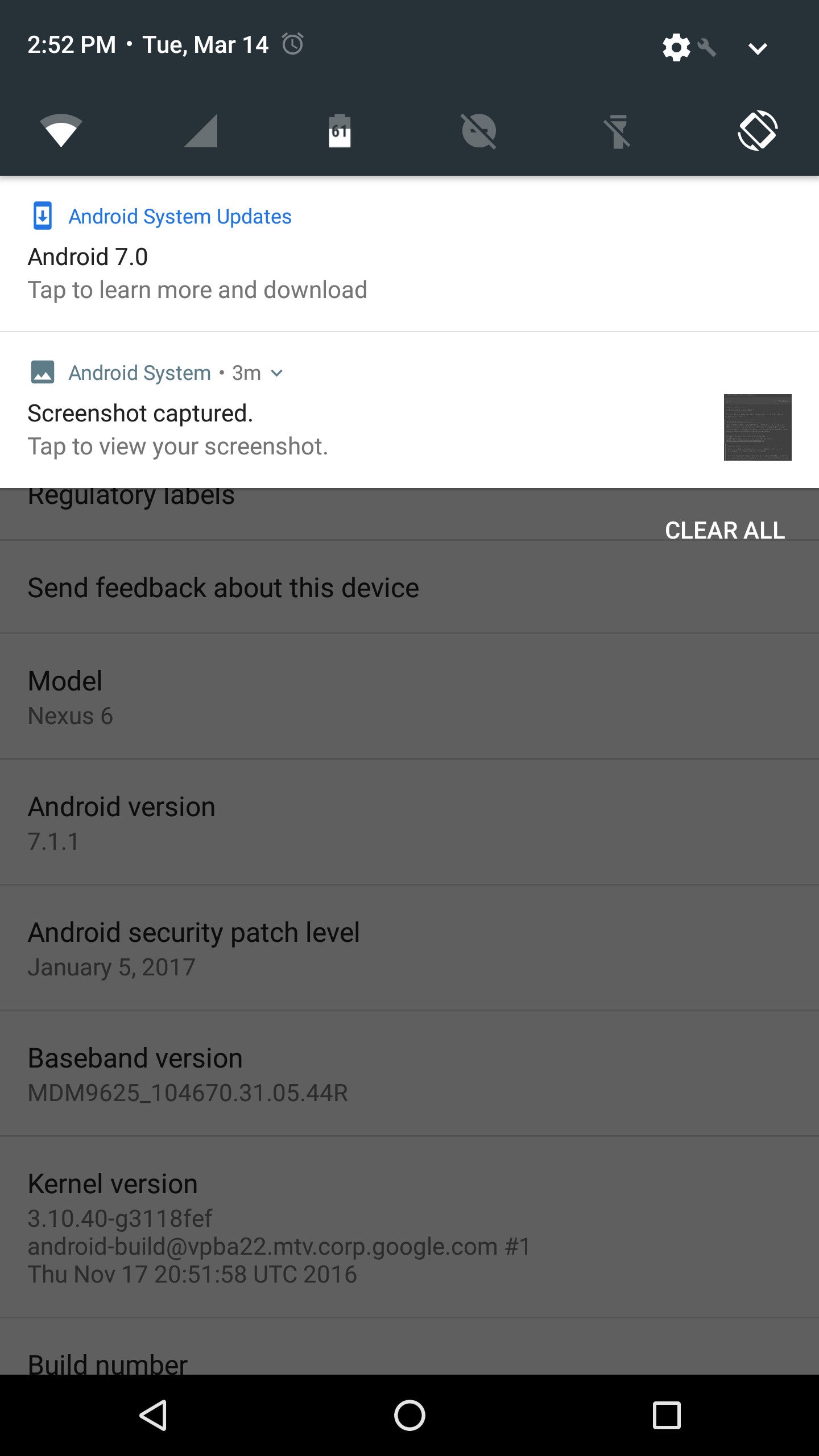 For some reason, Google has decided that the
Nexus 6
should be downgraded to a previous OS version after it recently brought the phone to Android 7.1.1 Nougat.
There's a huge thread up on reddit where Nexus 6 owners say Google has pushed a new Android 7.0 Nougat update on their phones. As some of you probably know, Google had to delay the release of Android 7.1.1 Nougat for the Nexus 6.
Unfortunately, when
Android 7.1.1 arrived on the Nexus 6
, it also brought some bugs, which have been consequently addressed in the recent March security patch. However, the latest update
broke another important feature
on the Nexus 6, Android Pay support.
Now it looks like Google has given up and decided to roll back Nexus 6 phones to Android 7.0 Nougat. The reason is explained by a Google community manager:
There was a recent OTA update for Android 7.0 that is causing confusion for some Nexus 6 users. For those of you that want to guarantee future OTA updates, you will need to get back on the 7.0 supported track. If you are experiencing issues after accepting the 7.0 update, please factory reset your device to help resolve any problems. For any Nexus 6 users that want to continue flashing/sideloading future builds, you can stay on 7.1.1 and continue to do so.
The bad news is after rolling back to Android 7.0 Nougat, none of your apps installed on the Nexus 6 will work any longer, so you will have to perform a factory reset. It's worth noting that Android Nougat is the last major OS update for
Nexus 6
.