Google cuts the price of 50 apps by as much as 85%
5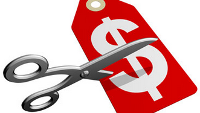 The other day, we passed along
a list of productivity apps that Apple has on sale
at the App Store. Now, it is Google's turn to offer a number of apps at a discount of as much as 85%. About 50 apps are offered in this sale, including popular gaming titles like
Final Fantasy V
,
Assassin's Creed Pirates
,
Monument Valley
and
Need for Speed: Most Wanted
. Disney apps are also part of the discounted lot, including the popular
Where's My Water.

If you're not a gamer, hold on. There are some other app categories getting a price cut.
Paper Camera
lets you see the world as if everything were a cartoon. Third party QWERTY provider
SwiftKey is now a free app
, but the in-app purchases are discounted.
WeatherPro
is also on sale. And for those who enjoy playing board games, the
Game of Life
can be yours for under a buck. There is even an Angry Birds game among the discounted 50 apps (
Angry Birds Epic
).
You can click on the sourcelink below to see all of the Android apps that Google has proced at a discount. And to reiterate, if an app is normally a freemium app, the in-app purchases will be on sale. Since Google doesn't mention when the sale concludes, we would suggest that if you have interest in any of these apps, you take advantage of the discounted prices now.
source:
Android
via
BGR