Google once again goes back to 2009, this time to promote the Pixel 3a
16
Knocking the Apple iPhone in an advertisement for lacking a feature found on an Android handset dates back to 2009. Those of you old enough to remember (including yours truly) might recall Motorola's DROID Does television commercials. These spots actually listed a number of features found on the
Motorola DROID
that were not on the
iPhone 3GS
, such as a QWERTY keyboard (as bad as the one on the OG DROID was), lack of multitasking, a 5MP rear camera with flash, and interchangeable batteries (!) to name a few. The tag line was a winner; "Everything iDon't, DROID Does." The Motorola DROID, the first phone driven by Android 2.0, led the way for Android's subsequent world domination of the smartphone market.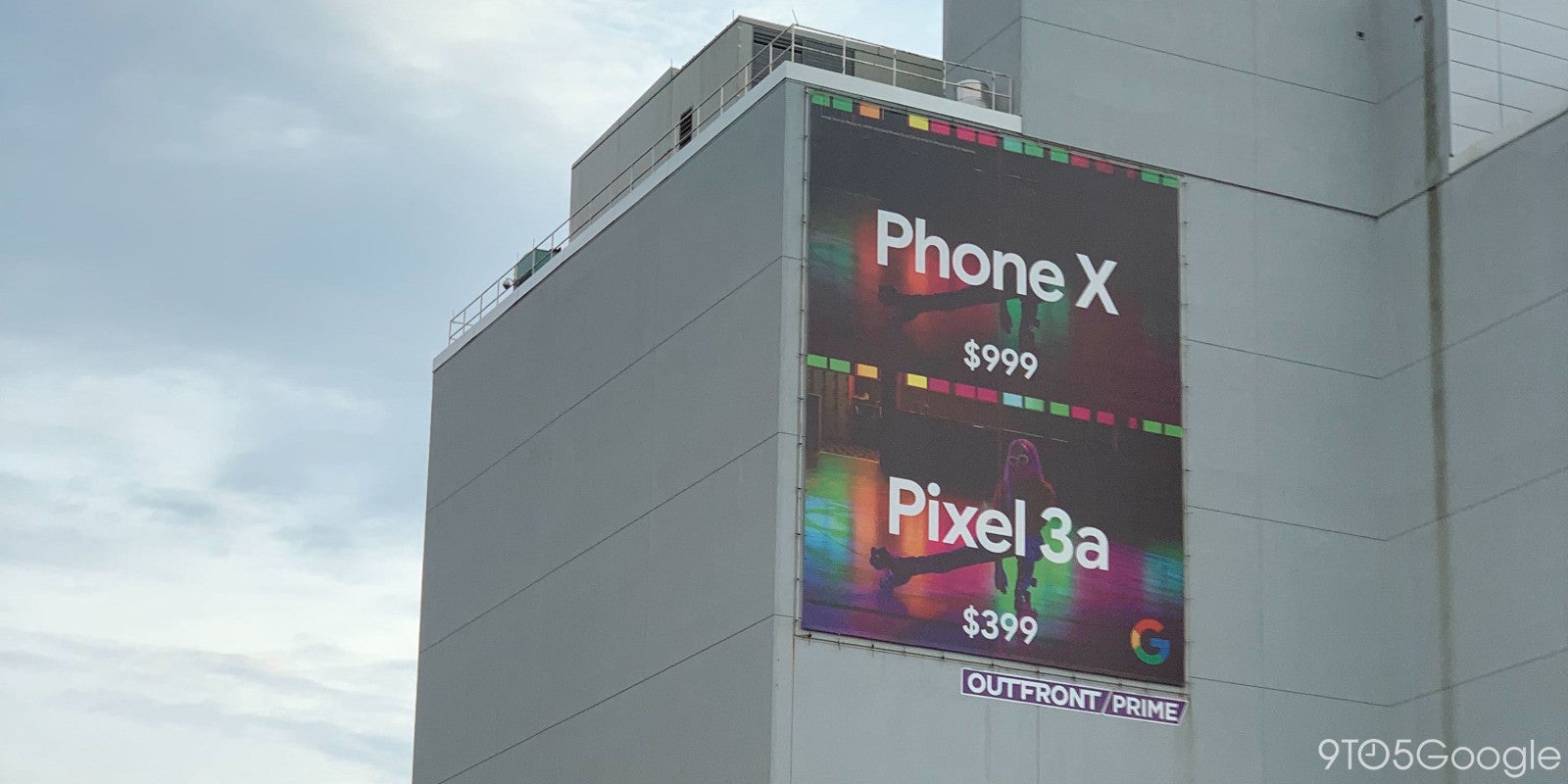 Billboard near Washington D.C. Apple Store promotes Night Sight on the Pixel 3a
Last week,
Google introduced the mid-range Pixel 3a and Pixel 3a XL
. Priced at $399 and $479 respectively, the new handsets offer the same rear camera setup found on the high-end Pixel 3 and
Pixel 3 XL
. So now Google can go after the iPhone not only with Night Sight, but also with the cost of its new phones.
9to5 Google published late Friday
a photo of a billboard that was put up in Washington D.C. near a local Apple Store. The sign shows the results of a picture taken with "Phone X" (again, the iPhone XS) and the same shot snapped on a Pixel 3a using Night Sight. On the bottom of the Phone X photo is the price of the device, $999. On the bottom of the image snapped by the Pixel 3a is its price, $399.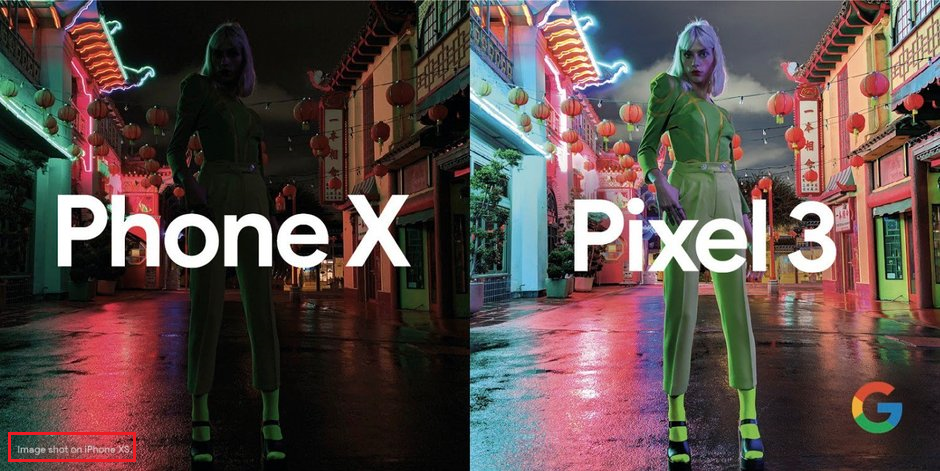 Original Phone X ad for the Pixel 3
The point of these ads is that if you use your phone mostly for photography, why spend all that money for an iPhone XS when the Pixel 3a will take better low-light shots for 60% less.