Google's new ad pushes camera feature the Pixel has and the iPhone doesn't
24
Night Sight is a feature on Google's Pixel handsets
. With Night Sight enabled, users can snap pictures under low-light conditions without flash, and the end result is a photograph that makes the subject and background visible.
A tweet from Google's VP of Product Marketing, Marvin Chow
(via
9to5Google
), reveals how the company plans on using Night Sight in a new ad campaign against the Apple iPhone.
Chow's tweet included a split screen image showing a scene photographed with the
iPhone XS
at left, and a Night Sight enhanced
Pixel 3 XL
on the right. While the picture taken with Apple's handset (identified as Phone X, wink, wink) is dark and doesn't allow any identifying characteristics to be seen, the same picture snapped with Google's phone using Night Sight allows those viewing the picture to clearly see the subject and the background. The difference is that the photo from the Pixel 3 is a usable one; the one snapped by Phone X would probably go right into the trash bin.
Because Night Sight was pushed out by Google and did not come with the Pixel 3 out of the box, Google didn't start advertising it until late November (view the ad by tapping on the video at the top of this article). Other manufacturers offer a similar technology for their phones, including
Nightscape, found on the OnePlus 6T and OnePlus 6
. We wouldn't be surprised to see Apple introduce its own low-light enhancement feature in the near future.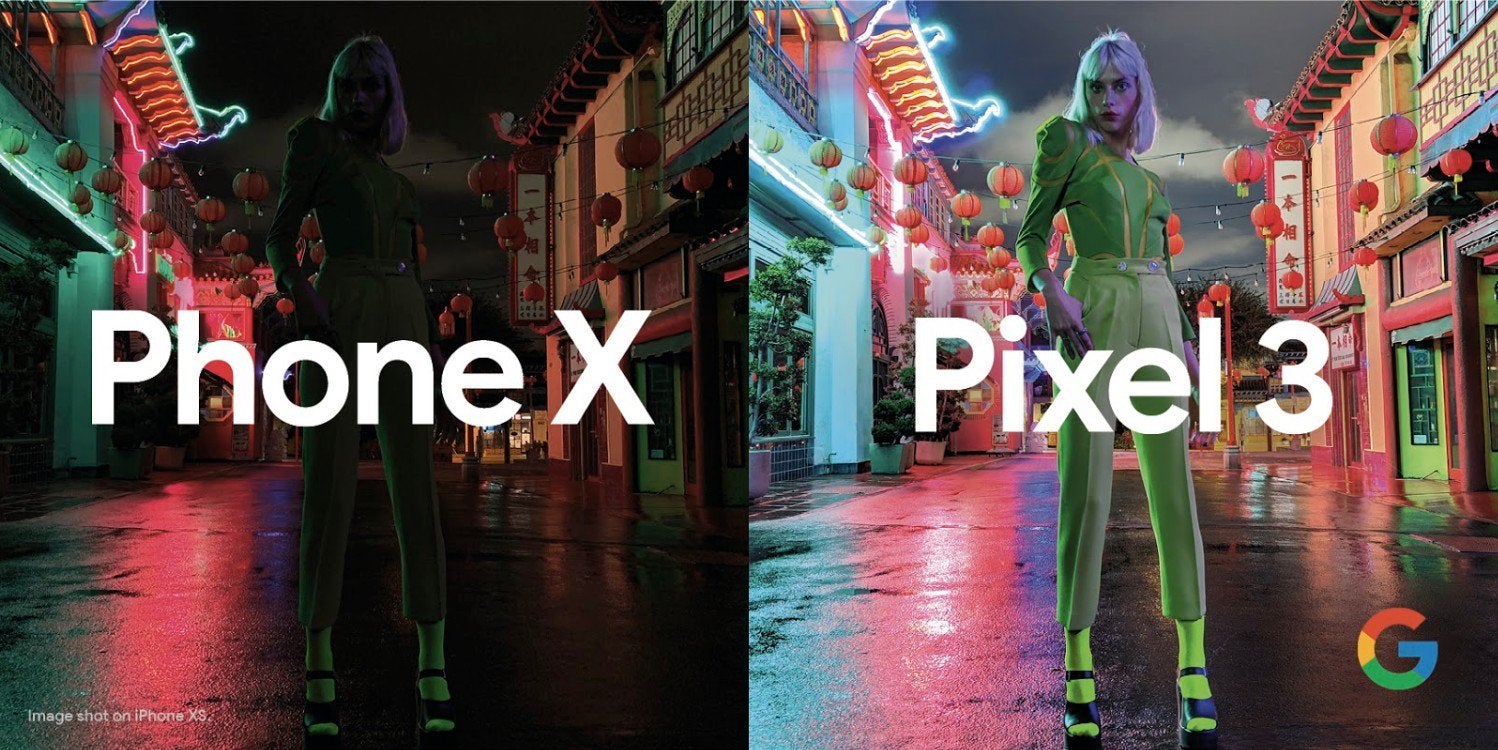 Google compares a photo from the iPhone XS to the same scene shot using Night Sight on the Pixel 3