Google Play Store to surpass Apple App Store's 50 billion in downloads within months
11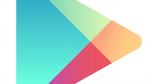 Recently, Apple made a big deal about the
50 billionth download
to come from the Apple App Store. The tech titan even gave away a
$10,000 App Store Gift card
and 500 who-came-oh-so-close-to-winning were given a $500 gift card. But overlooked in this whole promotion is something that is going on under the surface. Within months, the Google Play Store will surpass the App Store in the total number of Apps downloaded.
Thanks to the enormous success achieved by Samsung, Android devices are now scoring
500 million more downloads a month
than iOS devices are. Android devices in the market total 900 million vs. 600 million iOS devices which means that Android downloads surpassing iOS downloads is a mathematical certainty. Each month Android devices download 2.5 billion apps as opposed to 2 billion for iOS. With the current lead Apple has,
by October
Android should over take iOS in total downloads of apps.
Where Android is hurting is in the number of flagship apps that remain on iOS only, or have more functionality then their Android version. Yes,
Vine recently came to Android which is a big name scratched off the list
. One app we've been waiting for on Android is
YouTube Capture
. This app allows users to upload video to Twitter, Google+, Facebook and YouTube all with one tab. Developed by Google, the app came to iOS first and an Android version is said to be in the works.
source:
Telegraph.uk
via
cultofAndroid