Google Pixel 2 and Pixel XL 2: price and release date predictions
3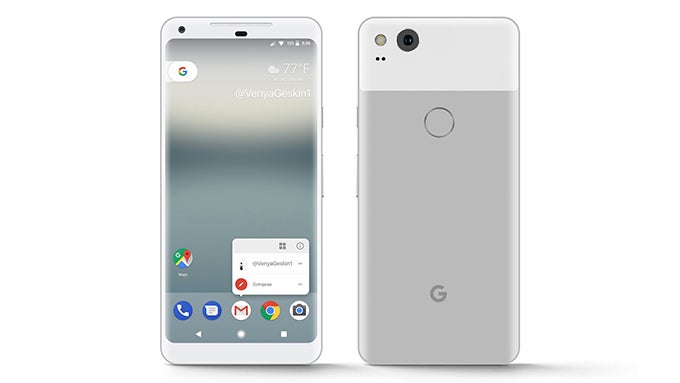 2017 is shaping up to be one of the more exciting years in the smartphone world in recent past — while 2016 was all about iterating on existing designs (see: the
Galaxy S7
,
iPhone 7
,
HTC 10
), what we're seeing right now is a trend of companies showing off their wilder side: Both
Samsung
and
LG
are going hard on the tall, nearly bezel-less look, which
Apple
will be combining with a display cutout, while
HTC
is going the weird route with its squeezable frames.
And then there's Google, which seems to be following the trends as well, but in its own, peculiar way: what last year's
Pixel
and
Pixel XL
were often accused of being a bit too ordinary (at least prior to their release), Google is now said to be improving upon them by picking and choosing the best new trends for this year's crop, while still maintaining that Pixel look and feel.
The 2017 Pixel models will be different in terms of more than just design
Well, kind of: the two new Pixel devices (names still currently unknown, but we'll be calling them the
Pixel 2
and
Pixel XL 2
) are taking on separate paths this year, with the smaller device staying pretty much in line with its predecessor, while its bigger sibling
will be getting all the new goodies
.
But while this feature disparity, as well as the fact that the two phones will be manufactured by two different companies, brings up a number of major questions, the two most important for the end consumer can be boiled down to the simple "When can I get them?" and "How much will they cost?"
And while it's still a bit too early for concrete leaks on both of these fronts, we can speculate quite a bit based on the past and the present of the smartphone market. In fact, that's exactly what we're going to do, so get ready:
Price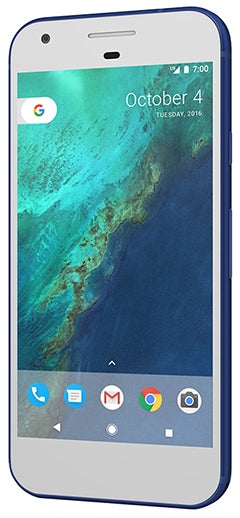 The Pixel and Pixel 2 are said to look nearly identical to each other
Let's start simple: the smaller,
HTC-made
Pixel 2 is said to be largely unchanged from its predecessor — while the hardware side of things will get a 2017 upgrade, the device will look nearly identical to the 2016 Pixel. Thus, we can almost safely conclude that it will be targeting a similar price point: the 32 GB version of the Pixel was $649 at launch, while the 128 GB one was costlier, at $749.
And while there was a bit of an outcry last year regarding Google's smartphone prices, we've seen similar and higher prices in many flagships since: the LG G6, HTC U11, Galaxy S8, and many more. So a price point of $649 almost seems... reasonable? But we'll leave that judgement up to you. It's worth noting that there's a small but real chance that Google will increase the price so as to conform to the "
premium device
" niche it insist on maintaining with the Pixel line.
But when it comes to the Pixel XL 2, things get a bit murkier: with its taller build, larger display, and squeezable frame, it's quite a departure from the Pixel XL, and the extra new features sure don't bode that well for its affordability: last year's models were already on the pricey side, at $769 and $869 for the 32 GB and 128 GB models, respectively.
In order to gauge how the revised design may affect the price of the Pixel XL 2, we need to look sideways, to another company that made similar design decisions this year. The LG G6 could be a good candidate in terms of similarity, as its display is flat like the new Pixel XL's, but it's too much of a departure from
its modular predecessor
for the comparison to be meaningful. So we're left with Samsung, and its recent shift to the so-called "Infinity Display" design.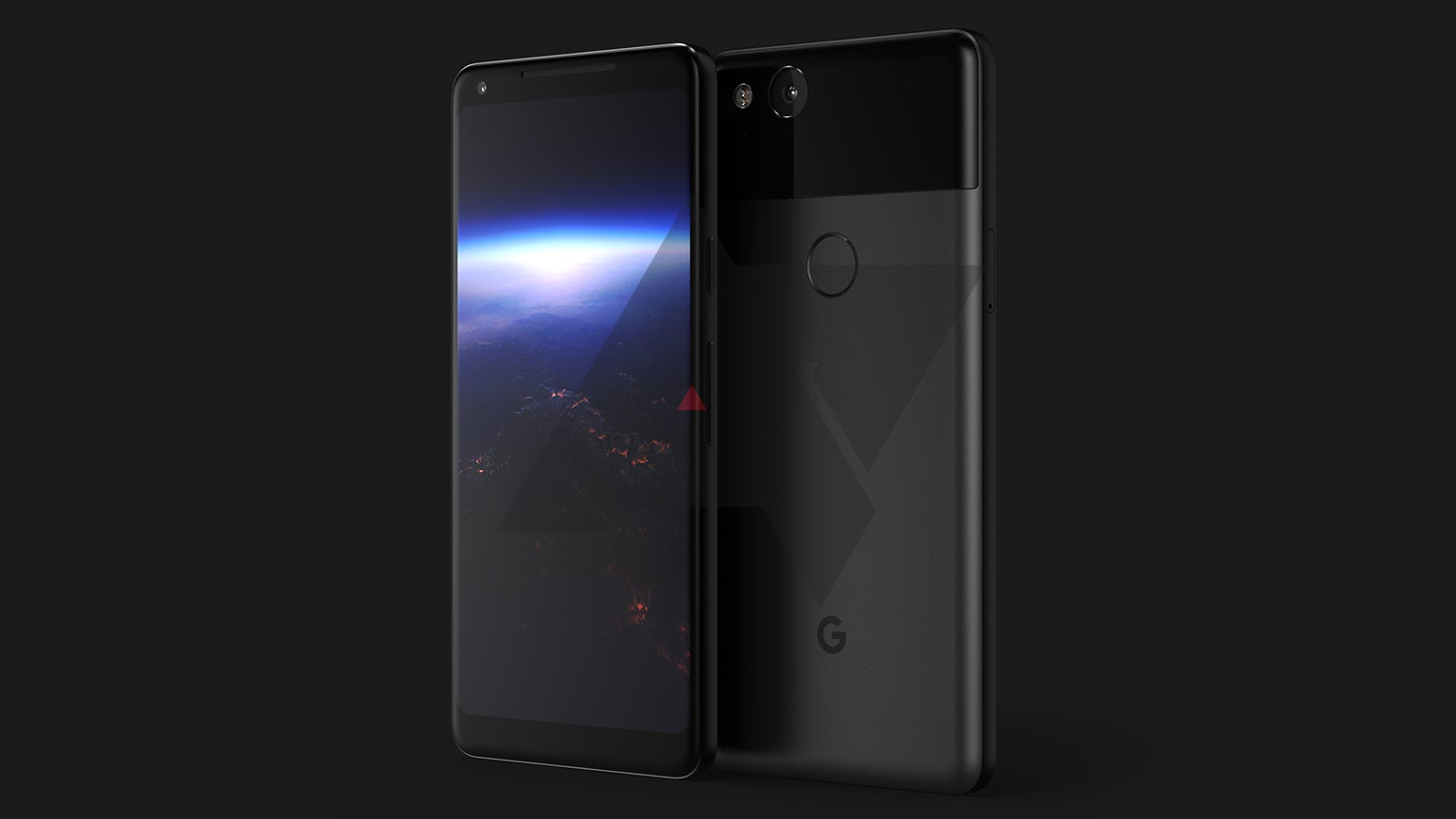 The Pixel XL 2 features a refined design with a tall, nearly bezel-less display
The
Galaxy S7 edge
and
S8+
are the best choice here, as they are more similar to each other than the regular S7 and S8 — and thankfully, their price difference is an almost palatable $50. And since the upgraded internals and the squeezable frame don't seem to add to the end product's price (the HTC U11 was $50
cheaper
than its predecessor, the HTC 10), we feel comfortable saying that the 2017 Pixel XL won't be that much more expensive than last year's device.
So our prediction is in the $800-$850 ballpark for the base XL 2 model (if there's going to be more than one, that is). Still, Google could, in theory, sell it for the same price as its predecessor — LG is replacing HTC as the larger model's manufacturer, which may result in reduced production costs — but we highly doubt Google is going to cram considerably more features in its premium product, and then sell it for the same price.
Release date
Last year, Google made the official announcement of the Pixel and Pixel XL on October 4: a device unveiling at such a late date is a curious choice, but one that worked out well for the company, considering the then-recent
Galaxy Note 7
fallout. Following the same trend this year, however, may well turn out to be a huge mistake.
You see, according to the latest rumors, the iPhone 8, which is said to bring some major changes to Apple's smartphone line,
is having some problems
which may impact its release date. In fact, its release has been estimated to mid-October this year, which is about the same time the Pixel and Pixel XL dropped. And while being overshadowed by the iPhone could be good news for fans who don't want to fight against Google's laughable device stocking problems, it sure won't be for the company itself.
So the unveiling (as well as the release) has a non-zero chance of getting pushed to some other date. But if so, is it going to be earlier, or later?
An early October unveiling risks clashing with the iPhone 8's release
If we go with the first choice, there's a couple of factors to consider: firstly, while the iPhone 8's release may be delayed, its unveiling most probably won't, so a mid-September reveal is out of the question. A pre-IFA announcement is unlikely as well, as Google likes positioning its products as special, and being just one of the many brands to announce new products isn't its style.




An early-to-mid-August release is most probable, but we can't imagine Google will want to break out of its regular release cycle (which has been in place since the Nexus days) by more than two months. So let's take a look at the other another option: a late-year release.




This might be a better strategy: pretty much no major smartphones have a December release date, and the holiday season presents a good opportunity for more day-one sales. But it bears mentioning again that Google has considerable problems keeping its devices in stock, so such a move could easily backfire.




But even with both versions explored, we still believe there won't be that big of a difference in regards to the latest Pixel duo's release: perhaps it will be pushed back a couple of weeks (mid-September reveal, early October release), so as not to clash with the iPhone 8, but will most probably still be a mid-fall debut.




If our speculations do not sate your appetite for the upcoming Google Pixel smartphone pair, make sure to head to our

Pixel 2 and Pixel XL 2 rumor review

, where you can get the full scoop (so far).