Google Nexus tablet may have a 7-inch display, $199 price tag, rumors reiterate
11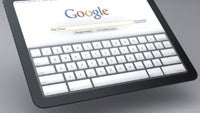 Wow, it has been a while since we last had a
rumor about a Google branded tablet
. Last time, which was about six weeks ago, it was claimed that a 7-inch slate priced at $199 was being readied for a late Q2 release. But although that information seemed a bit shaky for us at the time, the odds of it turning out to be accurate are raising as we now have another source providing similar claims.
According to Richard Slim, who is an analyst with
DisplaySearch
,
Google is indeed working on a tablet with a 7-inch display
and 1280 by 800 pixels of resolution. Moreover, manufacturing of the first batch of tablets – between 1.5 and 2 million units, is set to begin in April. Interestingly, he also claims that the device will retail for $199, which is just as much as the well-selling
Amazon Kindle Fire
costs.
If all of the above is true, the Google tablet will undoubtedly be superior to the current Kindle Fire. And that is not only because it would come with a theoretically better display, but also because it will run Android 4.0 Ice Cream Sandwich, whereas the Kindle Fire runs a stripped down version of Android 2.3 Gingerbread. On the other hand, rumor has it that an
Amazon Kindle Fire 2 is set to launch in mid-2012
along with a bigger model, which could be of 9 or 10 inches. And given the success of the Kindle Fire, we can safely assume that these two slates will definitely draw the public's attention, as long as they materialize one day carrying the right price tag, of course. Oh, and by the way, the source did not mention anything as to how the Google tablet will be named, but assuming that it will join the Nexus family seems to be a safe bet.
But then again, these are still rumors at this time, so you might want to take them with a dose of disbelief for the time being. Whether any of the above information holds water or not will likely become clear at this year's Google I/O conference.