Google Nexus 7 pre-sales "big" says Android's director of product management
22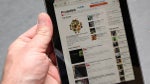 On Wednesday, Google introduced the Google Nexus 7 tablet, a low priced 7 inch tablet designed to compete with the Amazon Kindle Fire. Pre-orders are now being accepted at $199.99 and according to Android's director of product management, Hugo Barra,
the sales have been "big"
. Unfortunately, he wouldn't give out any figures. The tablet is powered by a quad-core Tegra 3 processor, 1GB of RAM and an HD display. Sure, we'd love to talk to you about the rear-facing camera and the HD video capture except for one thing. There is no rear facing camera on the device, which is manufactured by ASUS.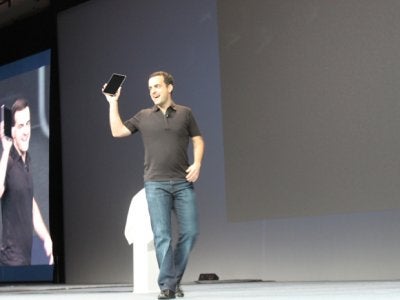 Hugo Barra introduces the Google Nexus 7
Yesterday, after Google introduced the tablet, Topeka Capital Markets Brian White said that
Apple had nothing to worry about
because the Google Nexus 7
is just another Android tablet
. Of course, the fallacy of that theory is that, as we pointed out above, the Google Nexus 7 was
designed to take the low end of the Android tablet market away from Amazon
. If the Google Nexus 7 does manage to take some business from the Apple iPad, that's icing on the cake for Google.
The 6,000 people attending Google I/O will be
receiving a free Google Nexus 7
and as we told you yesterday, some attendees have
already put the tablet up for sale on eBay
. The good news for Mountain View is that the Google Nexus 7 is off to a great start.
source:
BusinessInsider
Recommended Stories